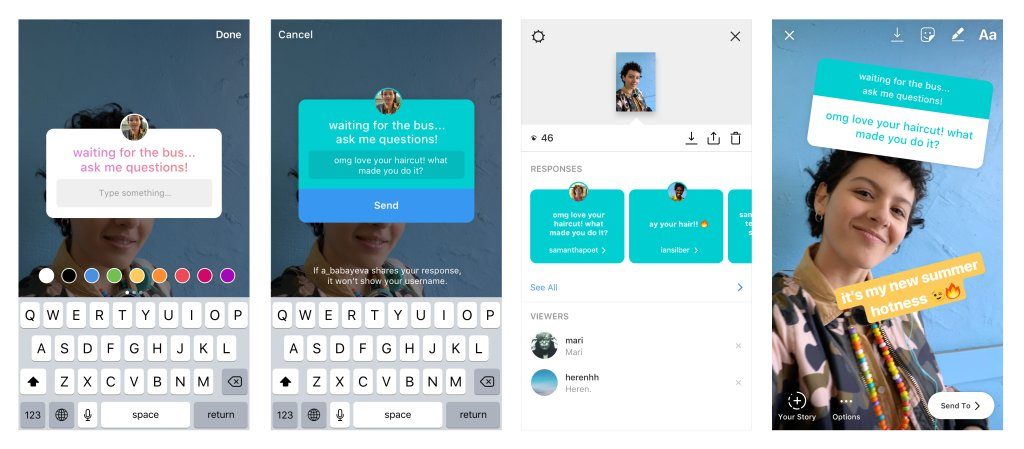 Instagram today has officially announced that it is introducing a new interactive questions sticker in Stories that lets your friends submit questions for you to answer, after testing it recently. It's a fun new way to interact with your followers. The company back in May rolled out interactive emoji slider sticker for polls.
You can add a question sticker to your 'Story' by selecting it from the sticker tray after taking a photo or video. Then type out your prompt and place it anywhere on the image or video. Your followers or friends can tap on it and reply, ask questions. They can reply as many times as they want, right from the sticker.
The responses from followers can be seen from the story's viewers list; tap on any question they've asked to create a new story with your answer, and the question you're answering will appear on your story for context. Though you can submit responses to questions in the viewer's list where everything is private, you can share that response in your story and your friend's photo and username will not be shown.
The Instagram interactive questions sticker for Stories is now available for Android and iOS.