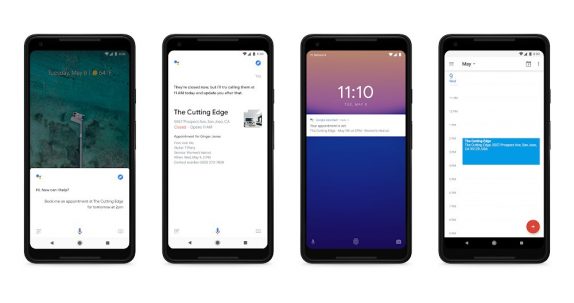 Google at the I/O 2018 event has introduced a bunch of new feature and refinements to Assistant. The company announced that it will be available in more than 30 languages and 80 countries by the end of the year. It worked closely with WaveNet technology from DeepMind in creating more natural conversations. 
Using AI and WaveNet technology from DeepMind, Google has created new voices to capture subtleties like pitch, pace, and all the pauses that convey meaning, all the voices are natural-sounding and unique. Furthermore, it is also bringing six new voices for Google Assistant and a special John Legend melodic tones to the Assistant which will be available later this year.
Up until now, continued conversations were possible but with limited situations, however, soon you'll be able to have natural back-and-forth conversations without the need for repeating "Hey Google" for every follow up queries. Google Assistant will understand the context and will respond accordingly. This feature will be coming out in the next few weeks. it is also rolling out Multiple Actions using which Google Assistant will be able to understand more complex queries and respond.
In order to increase polite conversations with families and kids, later this year Google will be introducing Pretty Please. Google rolled out Assistant Actions with six routines back in March and today the company announced that it is rolling out Custom Routines; using which users can create their own Routine with any of the Google Assistant's one million Actions. Users will also be able to schedule Routines for a specific day or time either using the Assistant app or through the Google Clock app for Android, this will be available later this year.
Google Assistant will now give you a quick snapshot of your day, with suggestions based on the time of day, location and recent interactions with the Assistant. Google is also bringing a new food pick-up and delivery experience to the Assistant, meaning you can directly order your favorites from Starbucks, Doordash and Applebee's and more.
Google is also bringing Assistant to Maps navigation later this summer. Using the Assistant in Maps, users can send text messages, play music and podcasts, and get information without leaving the navigation screen.  Another feature, probably the biggest is Google Duplex. Assistant can do things like setting alarms, reminders and more, but with Duplex, Assistant will help in taking certain things off your plate.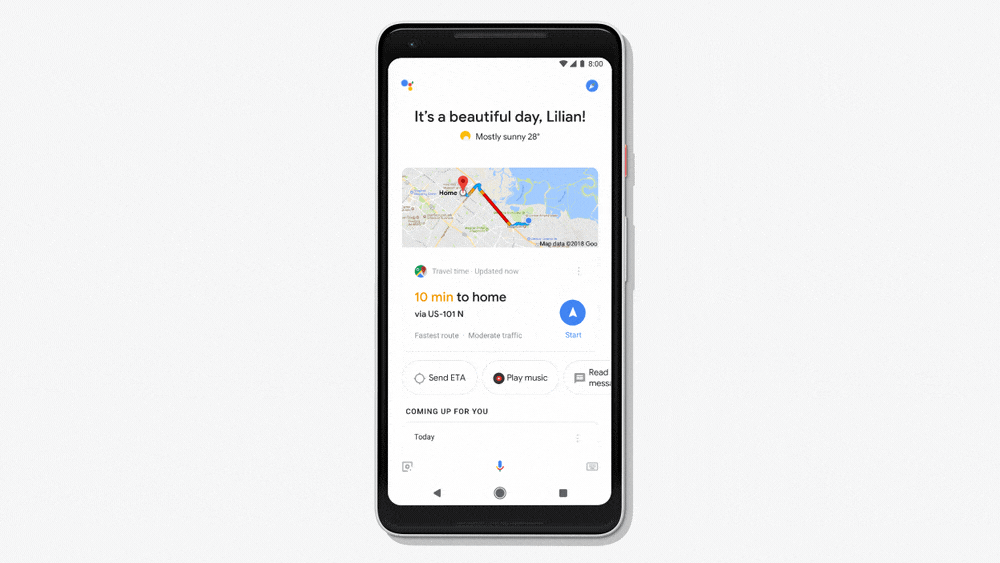 Using Google Duplex, Assistant can now book appointments, make reservations and more. These actions usually require user physical action to pick up the phone and call the business to get things done, but Google Assistant will now take the job of going through all this behind the screen for you. All you have to do is just provide the date and time, and your Assistant will call the business to coordinate for you.
It will understand complex sentences, fast speech, and long remarks, so it can respond naturally to a phone conversation. Once your reservation or appointment is booked, the Assistant will add a calendar reminder for your appointment and allow you to cancel if needed. However, Google is still testing this feature and might roll out the end of this year.
Google is also bringing Google Home and Google Home Mini to seven new countries later this year; Denmark, Korea, Mexico, the Netherlands, Norway, Spain and Sweden and will also roll out Assistant in Spanish for Android Oreo (Go edition) phones soon.