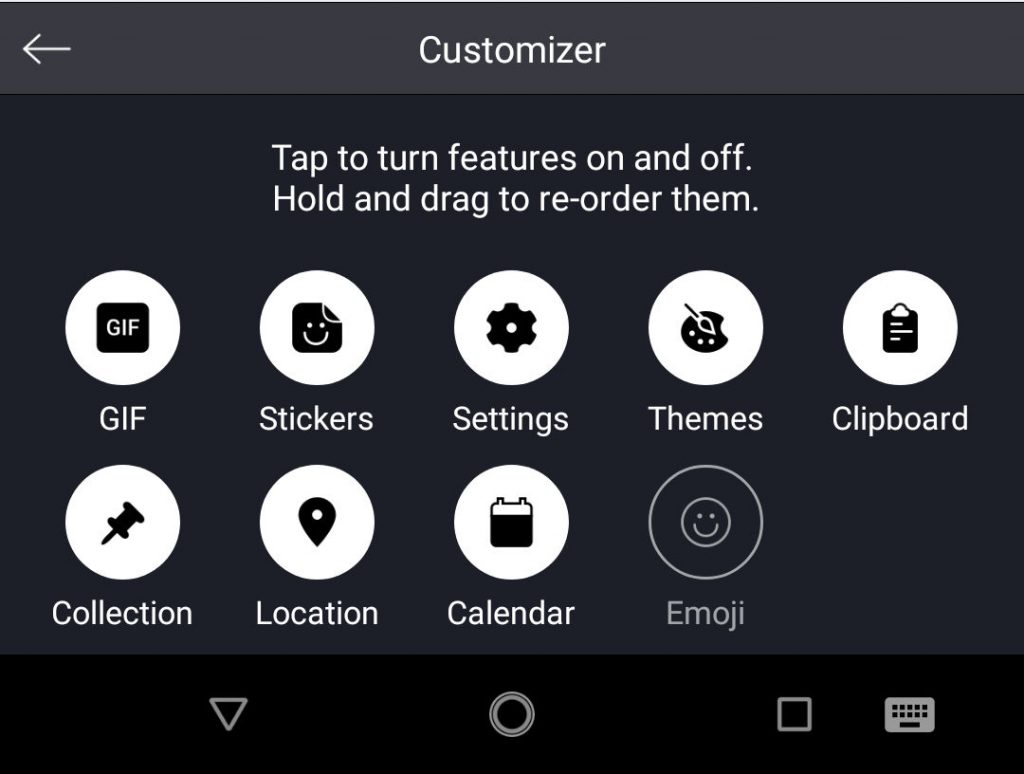 Swiftkey is now rolling out for new updates to stable and beta; the update to stable gets toolbar customization and brings new quick settings UI to beta. Toolbar to Swiftkey was rolled out back in March, and now it is adding better Customization to the toolbar by turning features on/off & rearrange them in the order you want.
Additionally, it also gets 7 new languages support; Aja, Blackfoot, Seychellois Creole, Kazakh (Latin), K'iche' & Quechua (Southern), location Sharing works in 24 new countries and the Emoji panel will now default to the last used tab. In addition to new features, the update also includes fixes;  SwiftKey will now won't crash when creating Photo Themes and you can now re-personalize from Gmail and Google+ without it failing.
As for beta users, it brings six new language support; Dinka, Kikongo, Kituba, Mandingo, Luganda & Naro. It lists the Sticker packs that are not downloaded in a list view and most importantly, it brings refreshed Quick Settings UI and will show predictions in Vietnamese & Thai.
If you are already a Swiftkey user, you can update the Swiftkey Keyboard stable from Play Store here, and update Swiftkey beta from here.