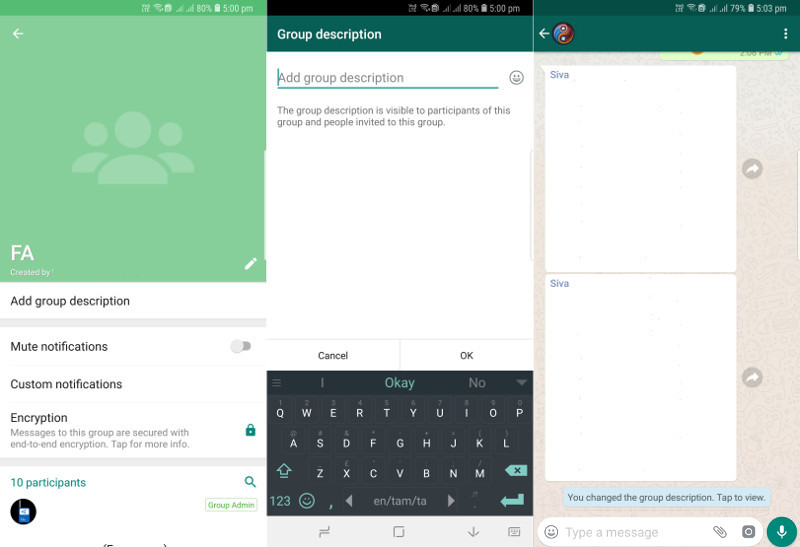 WhatsApp rolled out the group description for Android beta back in February and now it is rolling out the feature to iOS as well. The functionality is available to users who have updated WhatsApp to 2.18.31. 
The group description for iOS has the pinned description appearing the first time you join a group. This is one such feature which we haven't seen on Android. Since this is not a beta feature, it is available for everyone. The group description for Android stable with version 2.18.79 is also rolling out to everyone.
[HTML1]
On the other hand, WhatsApp beta for Android with version number 2.18.84 brings the updated UI of the tooltip for voice recording as the company is preparing the build to get the new locked recordings feature which was spotted in earlier beta version. However, it is not available just yet as WhatsApp is still developing the feature.

The new tool up U.I is aimed at making users explain how the feature works. Apart from that, the 2.18.83 beta for Android brings minor bug fixes about emojis and the group description feature. The group description feature for iOS and WhatsApp is now rolling out to everyone.