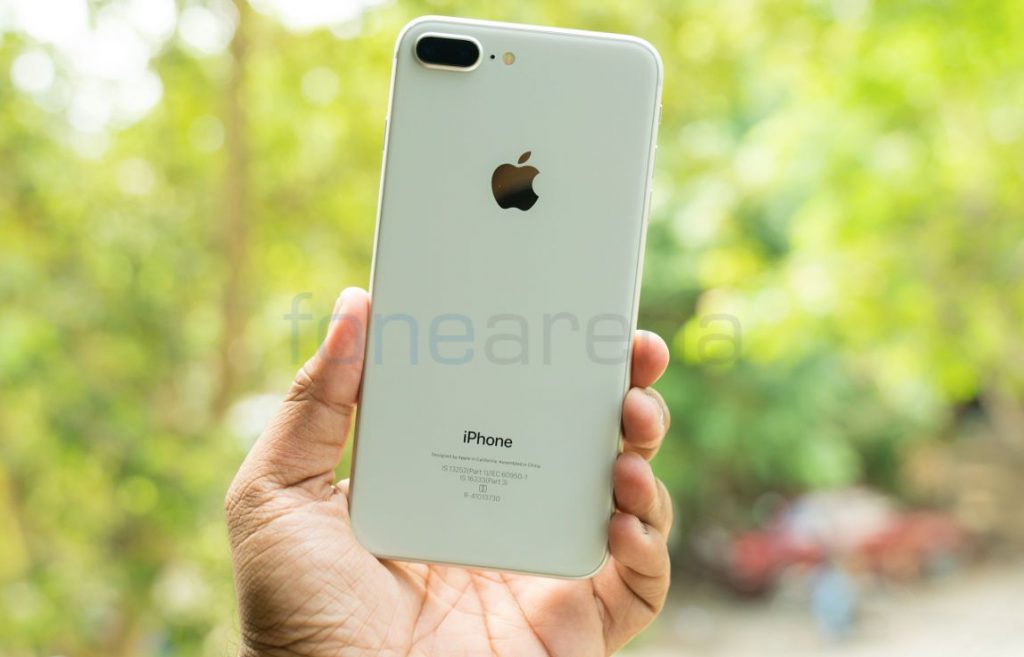 Finance Minister Arun Jaitley today announced the Union Budget 2018-19 in which he proposed to increase the customs duty on mobiles phones from 15% to 20%, 15% on some of their parts and accessories, and on certain parts of TVs to 15%.
The import tax on mobile phones was at 6% back in 2014, later it was increased to 10% in July, and to 15% in December. This increase of 5% in import tax will seriously affect brands that are yet to establish their plants in India. With Apple is importing most iPhone models except for the SE, the prices are expected to go up as it did a couple of months back when the import duty was increased from 10% to 15%. 
Arun Jaitley's motive behind the increase in import tax is to promote creation of more jobs in the country and according to him this will make the domestic items cheaper than imported ones and will generate more demand thus creating more employment at a large scale. Though Apple's Wistron Corp manufacturer is on the verge of closing a land deal, it will be while before everything takes shape. In the meantime, the new import tax is said to affect the current pricing.
On the other hand, even other OEMs will also be forced to start manufacturing/assembling more models in India, especially since India is now the second largest smartphone market in the world. With increase of import tax on parts of smartphones like printed circuit boards (PCBs), camera modules and connectors to 15%, companies that import components to India and assemble are also going to get hurt. While this seems like a intentional move to create jobs and promote 'Make in India' by bringing the supply chain to the country, it will also affect individuals who import.
On the other hand, At the Union Budget 2018, Mr. Jaitley regarding the crypto currency clarified by saying "The Government will take all measures to eliminate the use of crypto-assets in financing illegitimate activities. The Government will also explore the use of blockchain technology for ushering in digital economy."
Commenting on the rise of customs duty, Coolpad India CEO, Syed Tajuddin, said:
The increase in custom duty from 15% to 20% will definitely hamper the cost to customer, especially when it comes to getting repairs for the high-end devices. While increase in custom duty on handsets will compel brands to manufacture or assemble more in India, still there is not great support for local ecosystem for manufacturing spare parts. And this lack of local spare part manufacturers will mean a tough situation for mobile handset brands. Hence a brand is compelled to import most of the spare parts and customers have to bear some burden of it.
Vikas Agarwal, General Manager at OnePlus India, said:
Since the announcement of Make in India program 3 years back, over 85% of smartphones sold in country are now produced locally. So, this is opportune time to introduce next set of regulations to attract investment in the manufacturing sector and establish India as a global hub for electronics.

At OnePlus, we are fully committed to the Indian market and welcome the proposed regulations. Currently, all OnePlus smartphones are produced locally and we are already exploring ways to further increase the share of local manufacturing to ensure there is minimal cost impact of any new regulations to the end customer.
Ajey Mehta, Vice President India, HMD Global, said:
HMD Global continues its strong emphasis on PM Modi's Make in India campaign. While the import duties for mobile phones increased to 20%, along with a 15% duty on key components, this will have a minimum impact on our business, as all of our current portfolio of Nokia phones are manufactured in India.
Mahesh Lingareddy, Founder & Chairman of Smartron, said:
Union Budget 2018 has given clear indications of a continued focus on the growth of new businesses in India. The announcement of increase in basic customs duty on mobile phones to 20% is a concrete step towards fostering local manufacturing in India which would further fuel indigenous innovation. This will allow us to build an innovation engine pipeline of several global brands in the country. As India's first global OEM and IOT brand with a vision of putting India on the global innovation map, the Union Budget would prove to be the necessary catalyst for our continued growth towards becoming a multi-billion dollar company globally.

India needs an investment (VC) ecosystem that can pump in US$15-US$20 billion every year to support and sustain a 5000+ startup ecosystem. Union Budget 2018 has taken the needs of the ecosystem into consideration by taking policy decisions to build a robust alternative investment regime in the country along-with a taxation model designed for the special nature of VC funds and angel investors. These policies and new taxation model would definitely help the start-ups to ensure survival and profitability over the years. As India's first global OEM and IoT brand, Smartron believes in collective innovation and this year's Union Budget would help us in our long term vision of bringing in the start-ups together on a single platform to innovate at the global level.
Rajesh Aggarwal, Co-Founder Micromax, said:
The increase in customs duty on Mobiles will encourage local manufacturing. As India is becoming the global hub for manufacturing, the measures taken by the government will surely grow confidence amongst the manufacturers and I strongly believe that this will further create business and human resource opportunities as well.

The government's measures towards the import duty on printed circuit boards (PCBs), camera modules, connectors and other components that go into making smartphones, will boost the Make in India initiative and will relentlessly pursue in curbing imports and building value addition in the country. Micromax is deeply connected on the Make in India initiative with 3 running factories and we support this.

However, the increase in customs duty on the certain parts of TV might affect the manufacturing ecosystem adversely. We need the government to help in creating an improved local manufacturing and a better component ecosystem for the consumer electronics manufacturers as well. With focus on growth, it is the budget to look forward that would add an impetus to the India's growth story.
Ashwin Bhandari, CEO iVOOMi India, said:
It's a welcome initiative towards make in india, in last 2 years ecosystem in India has already taken first level growth and situation has improved a lot. All the required resources for making the phones in India are stable, hence this will fuel industry growth, boom localisation to next level.

We at iVooMi will be changing over to 100% (currently is above 95%) make in India with this initiative and start the development of localisation for PCBA SMT, Battery complete unit, Transducers making in India to drive the growth to next level, Targeting 2020 as Completely designed and Manufactured Phone In India.

Further incentivising the higher level manufacturing (Surface Mount Technology, Injection Moulding, Optical Electronics) is recommended to expedite the design and development within Indian ecosystem.
Manish Sharma, President and CEO, Panasonic India & South-Asia; President, CEAMA, said:
ACE industry welcomes the Budget, particularly the push for local manufacturing of Mobile Phones and Consumer Electronics by increasing Customs Duty on imported products and components, a move that is consistent with the government's Make-in-India initiative.
In a statement, LG India, said:
The Budget undoubtedly is a 'people's budget', favouring the rural populace, which is the backbone of the Indian economy. Government's focus on transforming India into a Digital power with its roots in promoting innovation ecosystems, smart technology, robotics , IoT and artificial intelligence is commendable. It is good to see that there has been a significant push to boost the 'Make in India' initiative. Our heartiest congratulations to the Government for focusing on healthcare, infrastructural development and further investing in Swacchh Bharat Mission.