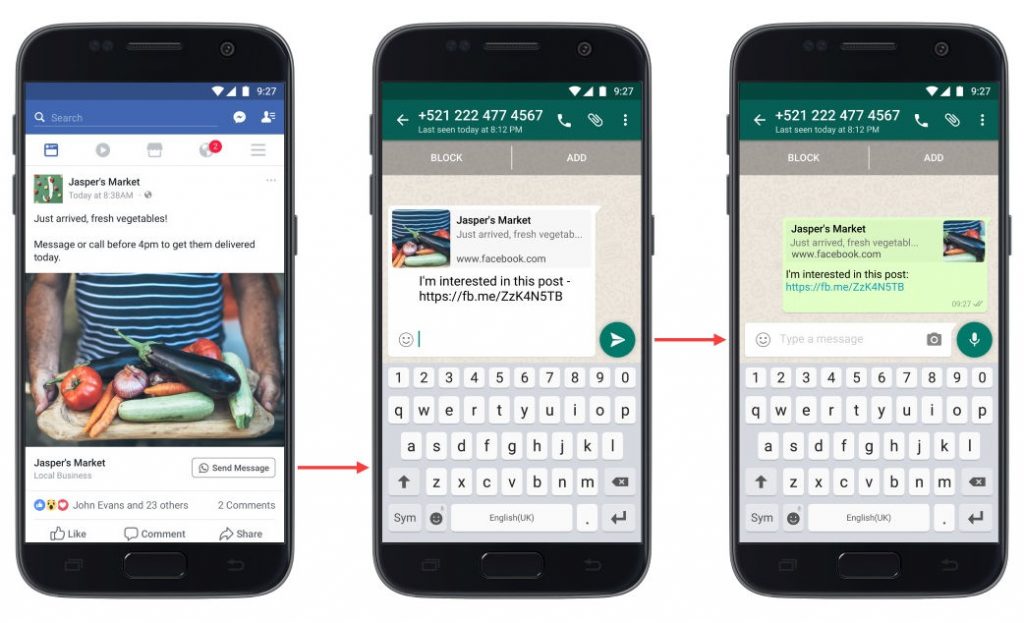 Though WhatsApp has always been an ad-free network, Facebook has encouraged advertisements of businesses and individuals. However, that changes today as Facebook is now rolling out Click-to-WhatsApp button; a new ad unit that will let businesses ads create a link between the two platforms. 
Advertisers who are running ads on Facebook can now include a new WhatsApp button to their ad which will let people directly share the ad directly to WhatsApp with just a click of a button. This feature was in testing since the start of this year and it only now Facebook has officially started rolling out.
Facebook says that more than 1 million pages have already included their WhatsApp contact number to the pages as a medium for communication between the business people and customers. On the other hand, WhatsApp to has got business profiles feature and the company is also working on creating more specific business accounts.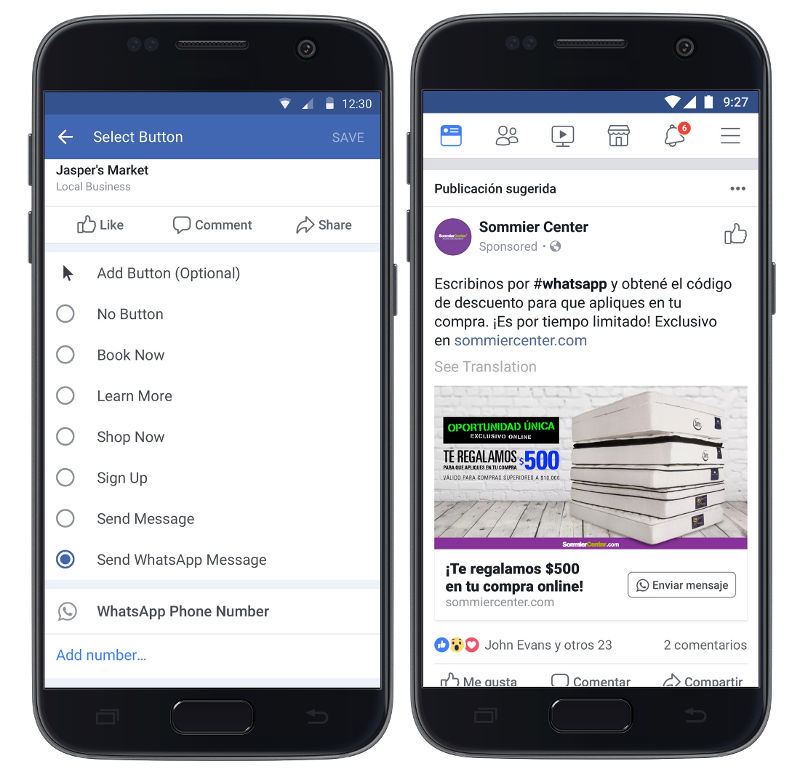 Businesses that have WhatsApp numbers can add 'send message' buttons with the WhatsApp logo to their Facebook ads just like the click-to-Messenger ads and this will be delivered to people who have WhatsApp installed on their phone. If anyone clicks the WhatsApp logo on the Facebook ad, it redirects to the app with a default message expressing your interest. You can edit the message before sending and will also include an image relevant to the ad they are responding.
The update is rolling out gradually starting with North and South America, Africa, Australia and most of Asia.
Pancham Gajjar, product marketing manager, Facebook, in a statement said:
Many people already use WhatsApp to communicate with small businesses. It's a fast, convenient way to stay in touch. By adding a click-to-WhatsApp button to Facebook ads, businesses can now make it even easier for people to learn about their products, set up an appointment or use their service.