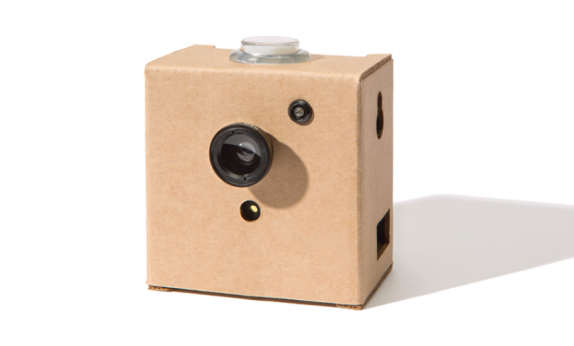 Google has introduced the AIY Voice Kit back in May, and today the company has launched the AIY Vision Kit that has on-device neural network acceleration for Raspberry Pi. The Vision kit includes a new circuit board, and computer vision software can be paired with Raspberry Pi computer and camera.
In addition to the Vision, users will need a Raspberry Pi Zero W, a Raspberry Pi Camera, an SD card and a power supply, that must be purchased separately. The Kit includes cardboard outer shell, the VisionBonnet circuit board, an RGB arcade-style button, a piezo speaker, a macro/wide lens kit, a tripod mounting nut and other connecting components.
The main component of the Vision Kit is the VisionBonnet that features the Intel Movidius MA2450 which is a low-power vision processing unit capable of running neural network models on-device. The software includes three models; recognize a thousand common objects, a second can recognize faces, and their expressions and the third is a person, cat and dog detector.
Google has also included a tool to compile models for Vision Kit, and users can train their own models with Google's TensorFlow machine learning software. It is also providing Python API gives you the ability to change the RGB, adjust the piezo element sounds and access the four GPIO pins. The AIY Vision kit costs $44.99 (Rs. 2,904.33) and will ship from December 31st through Micro Center.