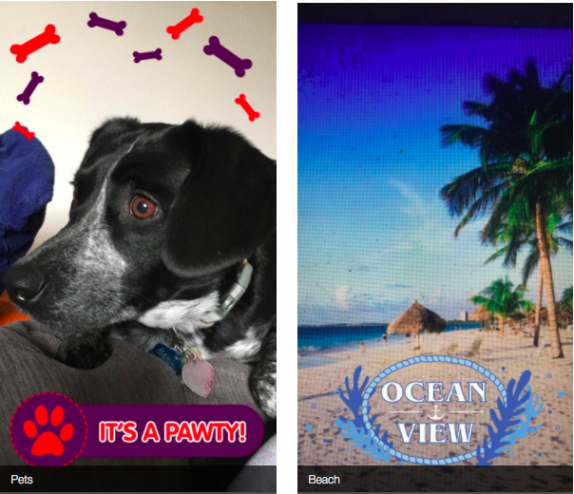 Snapchat has silently rolled out yet another feature that will automatically identify the object that is being snapped and serve them relevant filters. This feature was first spotted by Mashable and Snapchat later confirmed that it was rolled out to select users last week.
This new update comes ahead of the massive re-design of the Snapchat application that the company is working. Once you click a photo of any sorts, filters based on the snap will show up in the app's carousel of filters within a certain set of categories. The categories include concerts, beaches, pets, sports, and food.
You can unlock the new filters by clicking the snaps based on the categories mentioned above. This isn't the first time that Snapchat has used Object recognition technology, as the stories feature lets you narrow down the certain objects and events in stories by searching for them. With AR and object recognition, Snapchat is definitely headed in the right direction, and these new filters can be used for ads and revenue generation.
The function isn't live for everyone yet, and for some users, it just shows a single filter no matter what picture you have. The public roll out will kick-start eventually, and these new filters will be made available to everyone.