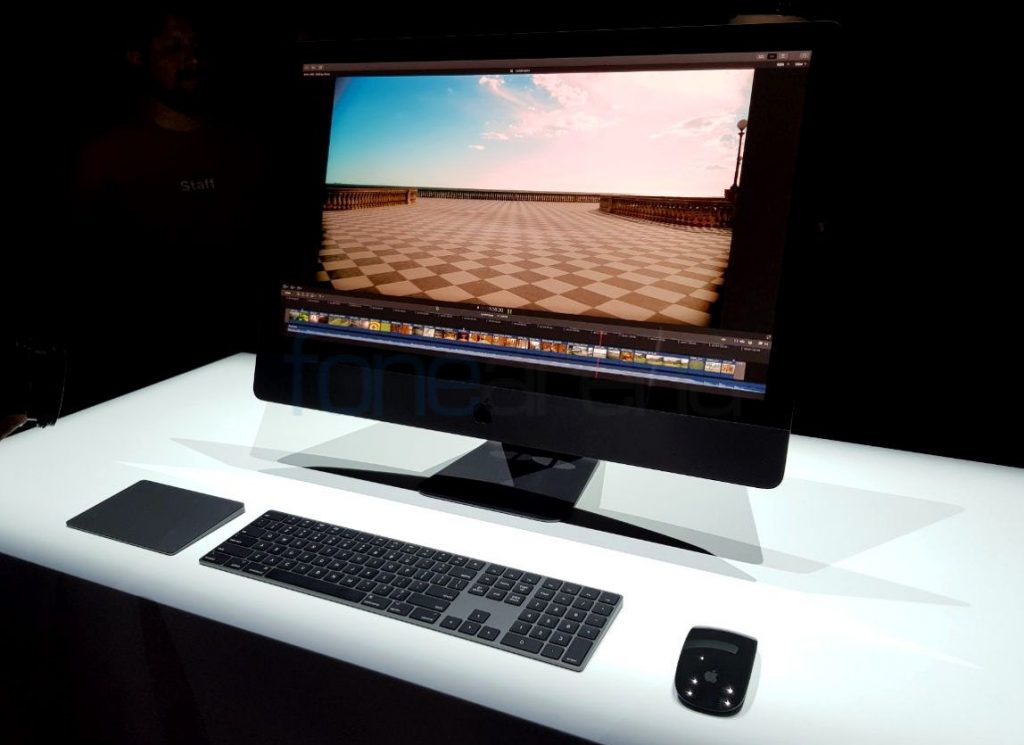 We have Apple's iMac Pro launching before the year-end, though the HomePod is delayed. Thanks to developers Johnathan Levin and Steve Troughton-Smith, details regarding the iMac Pro has emerged. According to the information available via the BridgeOS 2.0 software package from Apple, it appears that iMac Pro will be powered by the A10 Fusion ARM coprocessor.
This will mark the first time that Apple is using its custom-designed A-series chipset on a Mac. This move could mean that the iMac Pro might feature Always on 'Hey Siri' that is missing from the macOS version of Siri. Troughton-Smith says that it appears that the chip even runs when the iMac Pro is completely shut off.
[HTML1]
[HTML2]
Today's information falls in line with the report which explained that the iMac Pro would feature an ARM co-processor over the summer and Bloomberg at the starting of this year also reported that Apple was developing a new ARM-based chip for the MacBook Pro.
[HTML3]
The new A10 Fusion chipset could handle the low-power tasks that currently rely on Intel's processor. The current MacBook Pro models that feature Touch ID and the Touch Bar packs a custom ARM chip called the T1.  We still don't have anything concrete on this, on how Apple is designing the A10 Fusion chip to work on the Mac and how differently it would function. The iMac Pro is expected to launch before the end of this year.