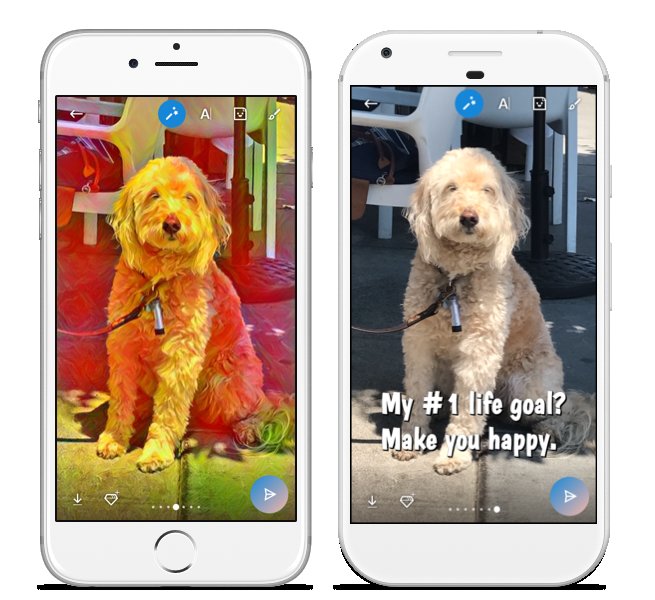 Skype today has launched new smart whimsical effects, like quirky face stickers and witty captions for the mobile app adding more personalization to photos and highlights. These stickers and effects resemble Snapchat photo effects. 
You just need to tap the magic wand button in the top of your screen to access photo effects and the Microsoft's machine learning takes advantage of it and determines your age, facial emotion, suggest text and even determine your celebrity doppelganger. These effects change every day, so you are free to try them on different days.
Microsoft has been actively adding more features since the introduction of the new Skype app and with these new effects and stickers, it gives you an option add a dash of wit and creativity to your everyday moments. You can share the edited photos via chat or on your Highlights. These new additions will go live in the next couple of days and these photo effects were first introduced with Microsoft's Sprinkle which uses AI-powered suggestions.