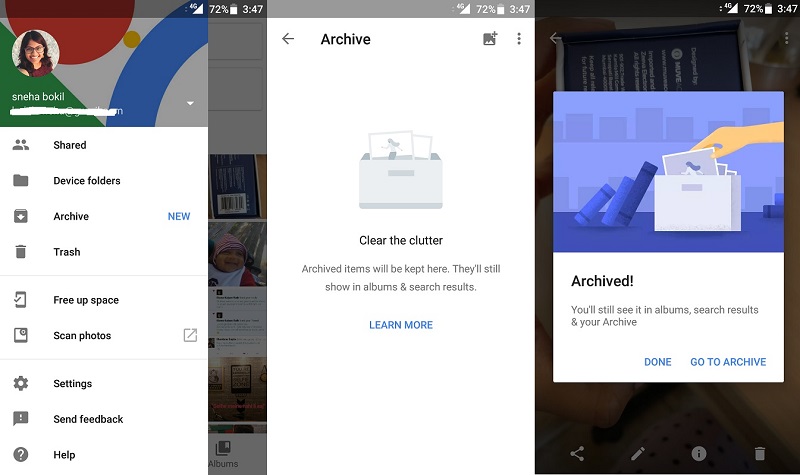 Google has rolled out a new feature for Photos that lets you hide photos from your main photos view. Dubbed as Archive, the feature is seen after tapping the hamburger menu represented by three lines on top left. 
Archive basically lets you keep all those photos in a different folder and you check them anytime. In order to archive a photo, you will have to select a photo and tap the three dots on the right side. You will see an archive option at the end, tapping on it will archive the photo and tapping on it again will unacrhive it. Once you archive a photo it will be gone from your main photo gallery. You can archive multiple photos at a time. Archived photos are still visible in search, albums, and in the new Archive view.
The main aim of the feature is to allow users to keep their photo feed clean and save keep personal photos in a safe place instead of deleting them. The Archive feature is now rolling out for Google Photos app on Android and iOS.