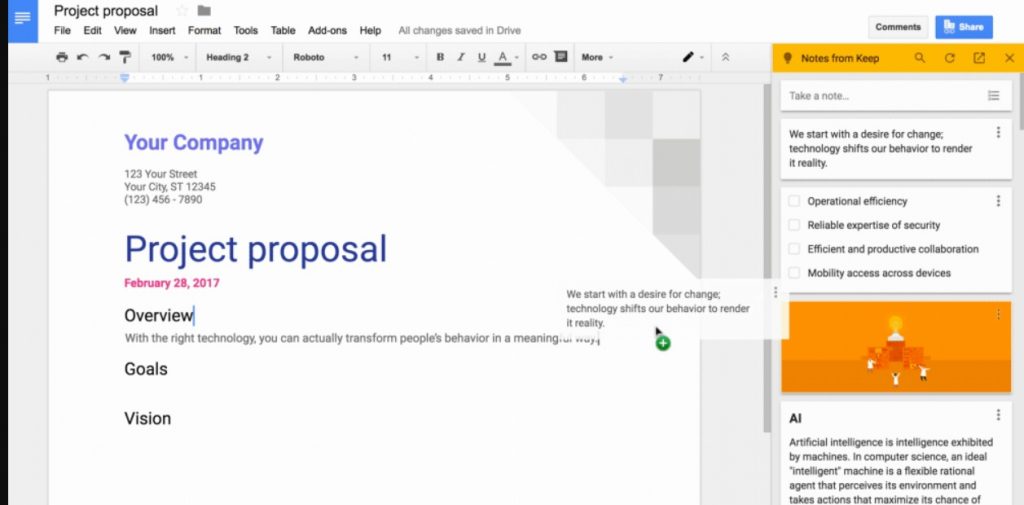 Google is adding its Keep note-taking app to G-Suite of applications. Now all the G-Suite users can use Keep to jot down points, take quick notes about work and much more.
In addition, Google has also announced Docs integration that will allow users to access all their Keep notes on Google Doc, and drop and drag them into your Doc file. It must be noted that this feature is available only for the web only and you will need to have Docs loaded and open in your browser.You can search your notes in Keep right inside from Docs.
Finally, you can even add a new note in the Keep notepad or select text from inside of your document and easily add it to a new note. You will have to right click and select "Save to Keep notepad. When you open that note in Keep, it'll include a link back to the source document so you can always refer back to it if you want to.