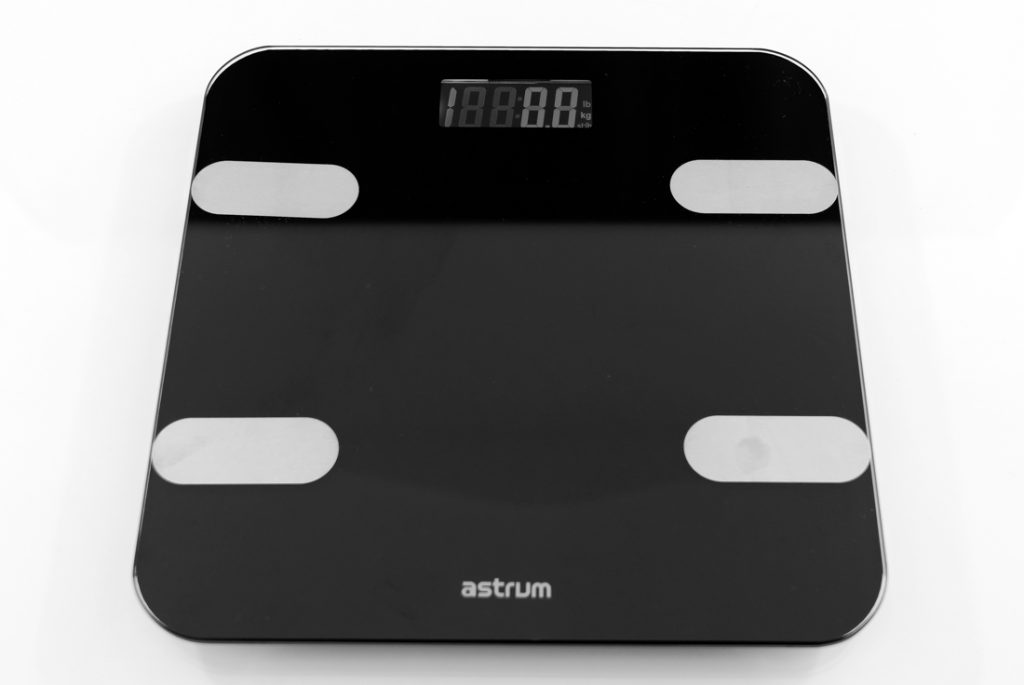 Fitness trackers are already making it easier to maintain a healthy lifestyle. Another device that could double up with your fitness tracker to help you reach your fitness goals is a smart scale. In addition to weight, smart scales offers other health stats like BMI, body fat to heart rate and more. It lets you plot your progress on your smartphone and even link with your fitness band for a deep health monitoring. We have got our hands one such smart scale- Astrum WS100 Smart Scale that is priced at Rs. 4490. Let's take a look at the hardware and features of the smart scale in detail in this review.
Design and Hardware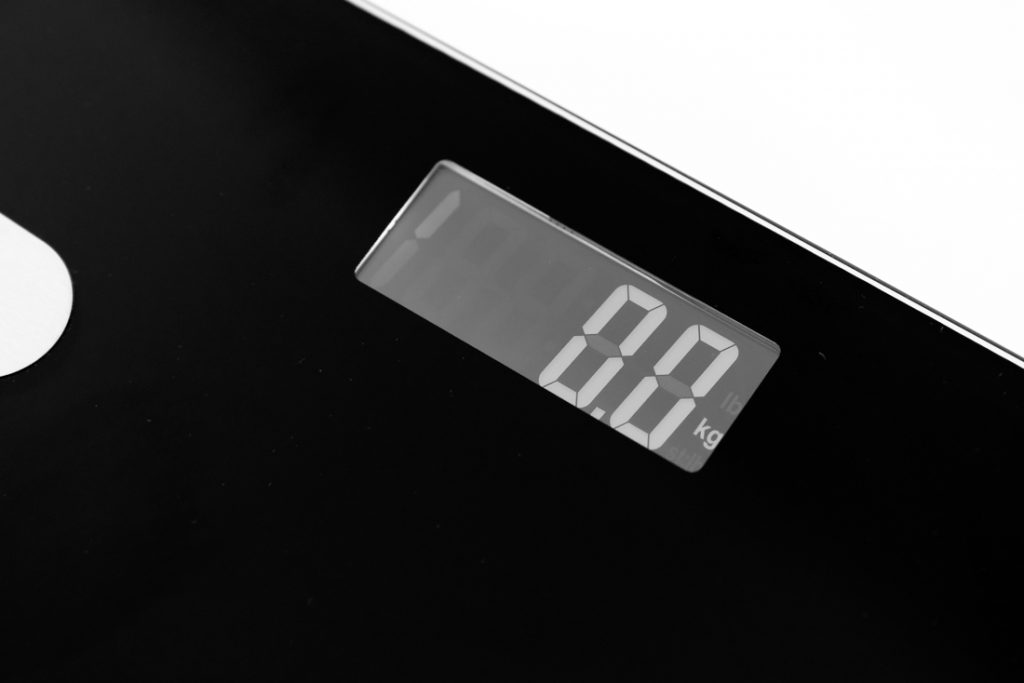 The WS100 smart scale sports an elegant and sleek design. It is square in shape and has pretty compact design. The build quality is also solid and feels sturdy. The scale measures 325 x 325 x 23.5 mm (L x W x H) and weighs 2.01Kg. It features a tempered glass platform and has a bright LCD display which is large and easy to read. The scale can measure weights from (5kg – 150kg). It has rounded edges on all four sides. Handling the scale in general is simple and easy.
Scale Measurement Capabilities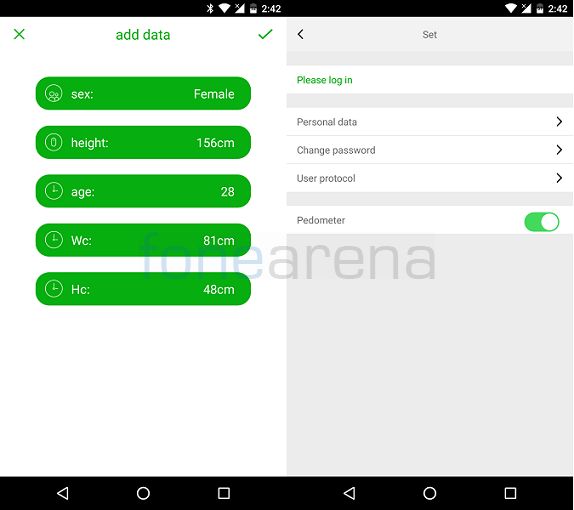 It must be noted that you must place the smart scale on a hard and flat surface instead of a carpet to get accurate results. The WS100 smart scale calculates and tracks weight, fat, water, bone composition, muscles, visceral fat, BMI and BMR via a mobile application that you need to download on your Android device or iPhone. You can connect the scale to the phone via Bluetooth 4.0. The scale is easy to use once you have synced it with your phone. First up, you will need to download an app which is not a native one from Astrum. There is a QR code on the box that needs to be scanned to download the "Keep Fit" app. It must be noted that this app is not available on the Play Store. It would have been better Astrum had an own app for the WS100 like Fitbit has for its Aria smart scale.
After turning on Bluetooth you will have to click "Measure" on the app and stand on the scale following which the app will lock your weight. You will have to fill in the basic details like sex, age, height, weight and hip measurements as well.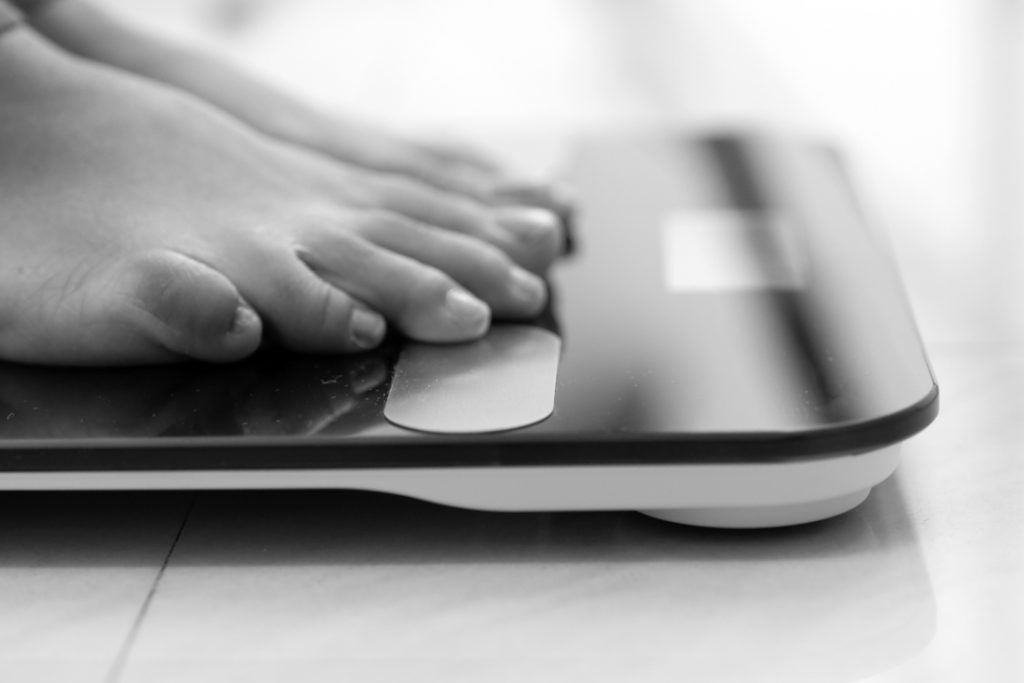 Once the app has your weight it will calculate BMI, Fat percentage, water percentage, muscle percentage, visceral fat and body age. These metrics help us understand what our own best weight should be depending on your height and weight. Body Mass Index (or BMI) is a measure that shows if you are a healthy weight for your height. Visceral fat is the fat that exists around your vital organs, and is one of the main risks to long-term health.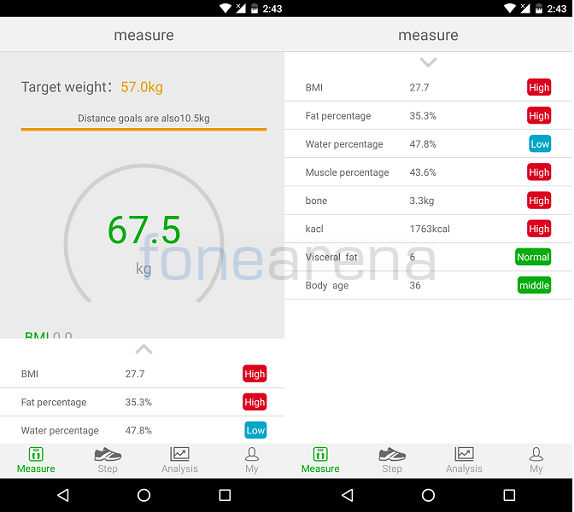 The WS100 smart scale has memory for up to 10 users so a number of family members can store their personal data. The scale showed almost same (2-5 grams here and there) weight for the same person after multiple tryouts back to back.  The app tracks your fitness data over time so you can see how you are progressing.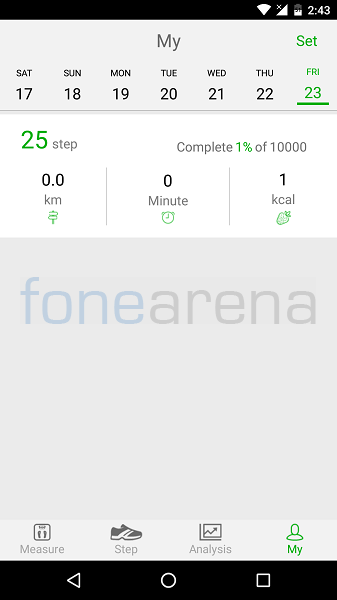 It also has a pedometer that counts steps, distance, duration and calories burnt, but it is not very accurate. It is better to use a fitness tracker for that. The Analysis tab shows records of your health stats by week and month. You can customize this tab by adding or removing.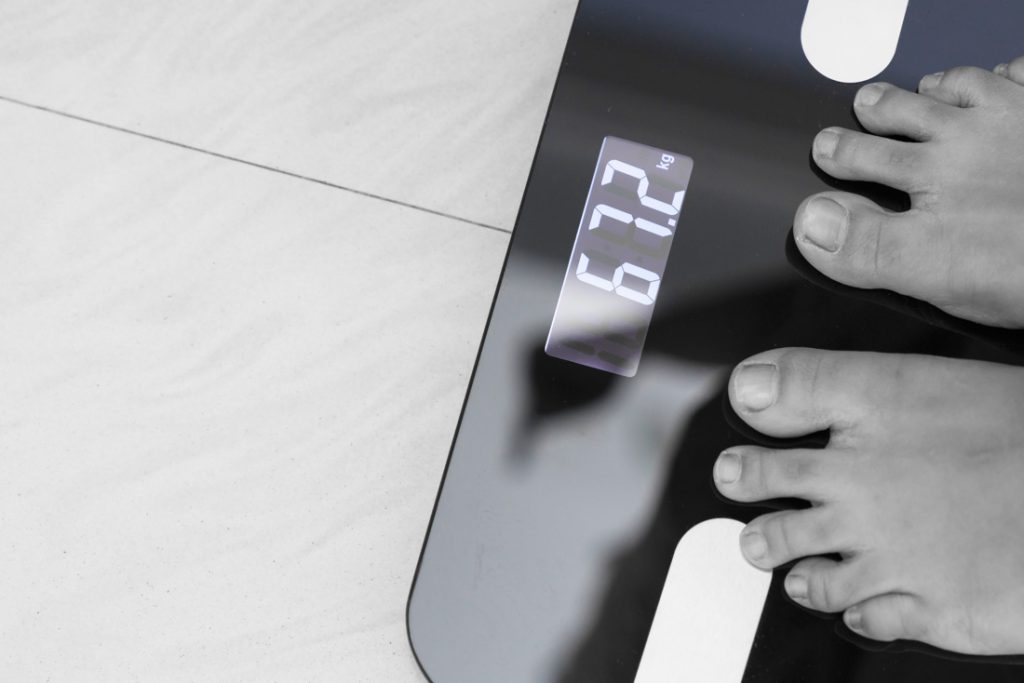 Conclusion
The Astrum WS100 impresses with its stylish and elegant design. However since all functionalities of the smart scale rely on the app, the company should focus on improving the app by making it more intuitive and present the data in a simpler and seamless way. Nevertheless, for the price tag of Rs. 4490, Astrum WS100 is a good choice for beginners who are just getting into the smart scale game. Smart scales from Fitbit and Withings are premium and offer more detailed health stats.
Pros
Good Design and build
Price
Cons
Average app
Pedometer is not accurate
Images by Sandeep Sarma