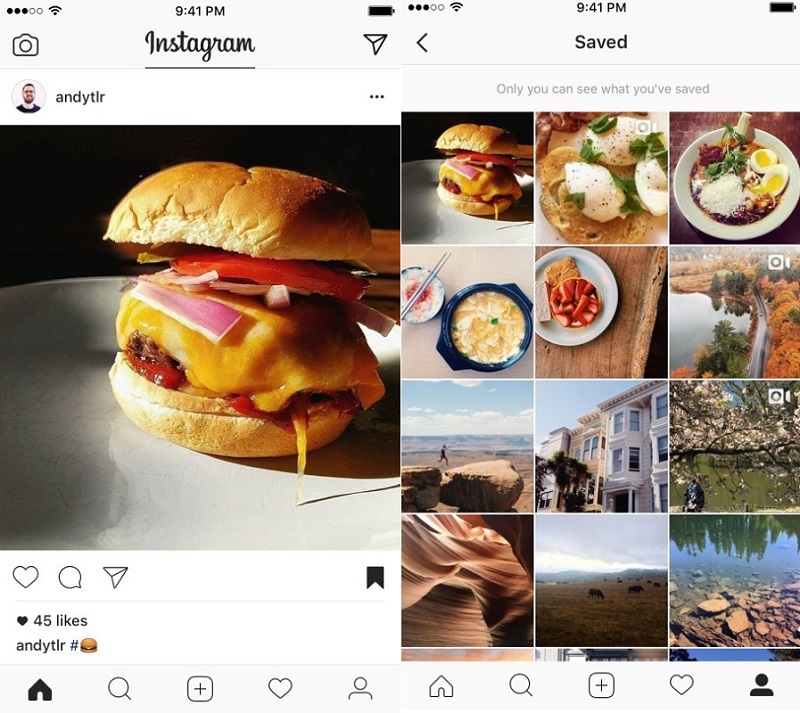 Instagram has rolled out a new feature that lets you save photos and videos privately that can be watched later. You can bookmark the posts you like and add them to a folder for later viewing.
The update that bumps the app to v 10.2 adds a bookmark icon underneath posts in your feed. Tapping it will save a post to a new, private tab on your profile which can be viewed only by you. When you save someone's post, they will not able to tell that you have saved it. The feature is similar to the one that is present on Pinterest. Although this is a small feature, it will be welcomed by users as it finally adds a way to save posts that they want to watch later.
Prior to the update, users had to rely on taking screenshots in order to keep a tab on certain posts. Last month, Instagram started rolling out live video for stories and disappearing photo and video in direct messages. The latest update is now available on Instagram's Android and iOS app.