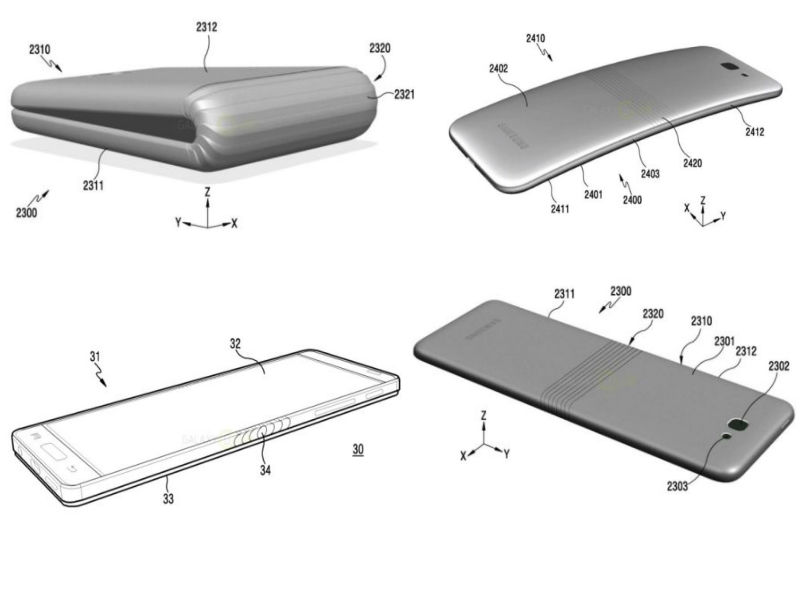 We've been hearing about Samsung's rumored foldable smartphone for a long time now. In a way of confirming it, a new patent application by Samsung has been leaked revealing the renders of the alleged Galaxy X foldable smartphone.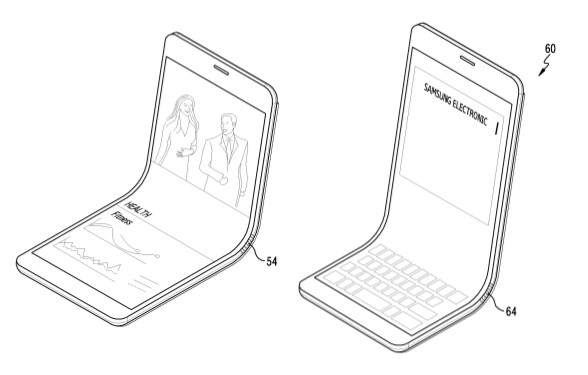 As per the leaked renders, the so-called Galaxy X is expected to come in around design with a hinge in the center. If the rumor turns out to be true, this smartphone will have a different aspect ratio rather than the usual 16:9. On the whole, it is basically a combination of flip and touch smartphone with a huge bend on the center.
According to the patent, Samsung is expected to back their physical home button, capacitive buttons which are pretty interesting considering the form factor of the device. If you carefully observe the hinge which leaves a gap on the render is so similar to Surface Book's hinge.
Moreover, the company is a little bit hesitant to launch the foldable smartphone commercially, as they are not sure about the market demands. Besides, the company is facing some curving issues problems for glass sheets and batteries.
However, there is no information about the launch as of now, the company is apparently aiming to launch the foldable smartphone a.k.a Galaxy X sometime in early 2017.