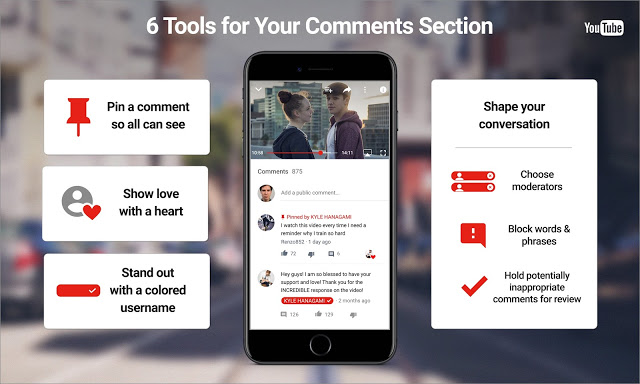 YouTube has added new tools and features for video creators that offers better control and management of comments.

First up, YouTube video creators can now promote a specific comment by pinning it to the top of your feed. This lets you highlight great engagement from your fans or share information with your audience. Twitter offers similar feature that lets you pin your tweets on top. Moving on, creators can now heart favorite comments.
Now when creators comment on their channel, username will appear under the text with a pop of color around it so viewers can easily tell that the comment is coming from you. If you are a verified creator, you will still have a verification checkmark appear beside your name.
YouTube has also launched comment moderation tools. With the help of new features creators will be able to hold potentially inappropriate comments, choose moderators for comments and block words and phrases.