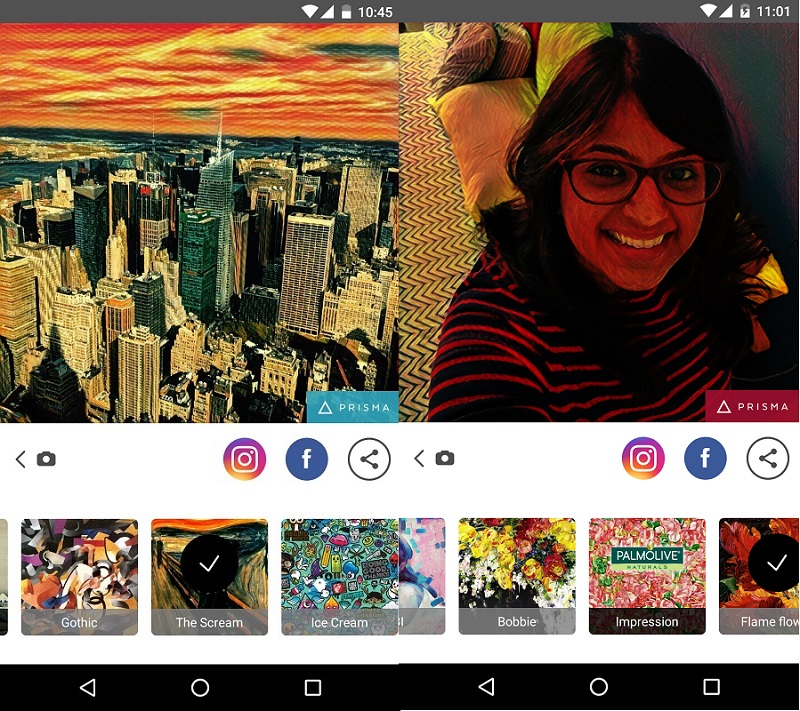 Prisma, the viral photo editing app is now adding offline editing support for its Android app which will now let you edit photos even when you are offline.
Prisma uses neural network-based tech to apply its photo filters which requires a working internet connection. However, with the Android app update, the editing of the photos can be done without the need to connect it with the servers. More than half of Prisma styles are now offline. It must be noted that internet connection is only needed for downloading Prisma styles. Once you have finished downloading, you can go offline. The iOS app received offline editing support in August.
Moving on the iOS app now gets the ability to create 15-second videos. The app was expected to get video support soon. You can now apply filters to video similar to images and this also gets offline support. The app then process 15-second videos and currently allows you to apply 9 different filters. User can either record a video using the app or can select one from their device. It must be noted that video support requires iOS 10. Prisma is expected to roll out video support for Android soon.