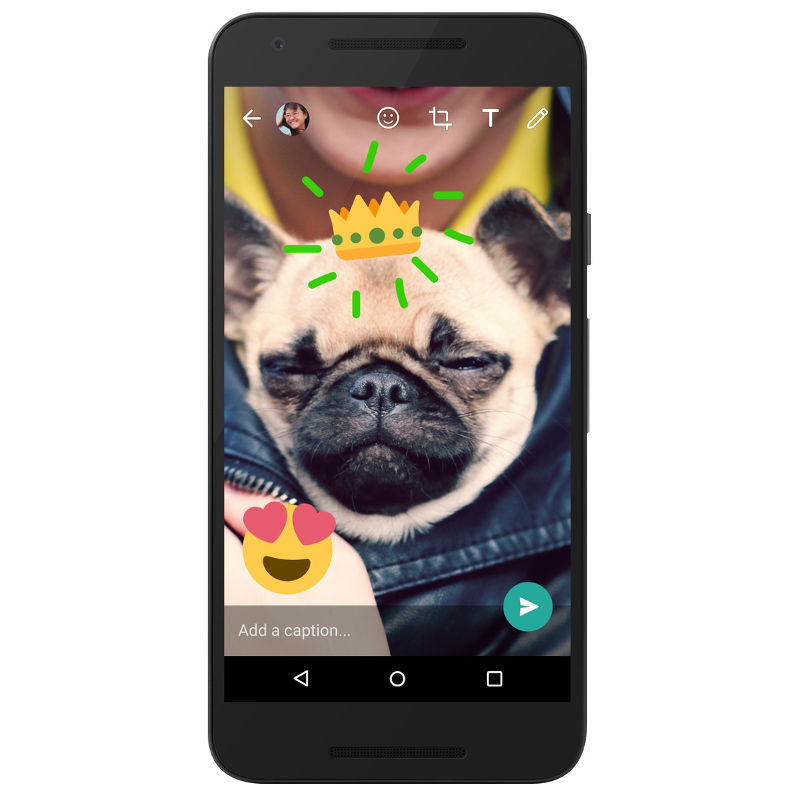 Last month, WhatsApp beta for Android added stickers, ability to doodle and bigger emojis. Now, the popular instant messenger is rolling out the feature to everyone.
You can now write or draw on photos and videos, as well as add emojis to express yourself. It will also let you select a brush size or font style by dragging left on the color selector. The new editing tools will be seen when you capture a new photo or video or share one that is already on your phone. WhatsApp is now supporting bigger emojis that will surely help you express better and have fun conversations. You can even send combinations of small, medium and large emojis in single chat.
The update includes other features such as ability to send multiple chats at once while sharing or forwarding messages. Next up, your frequent contacts appear on top while forwarding or sharing messages. You can also slide your finger up or down to zoom in and out at the time of recording videos. Finally, there is an inclusion of a new front-facing flash for better selfies in the low light and dark conditions. It must be noted that these camera features only work if you are taking a photo using the WhatsApp in-app camera and not the once present on your device.
WhatsApp said that these features will be available soon for iPhone.