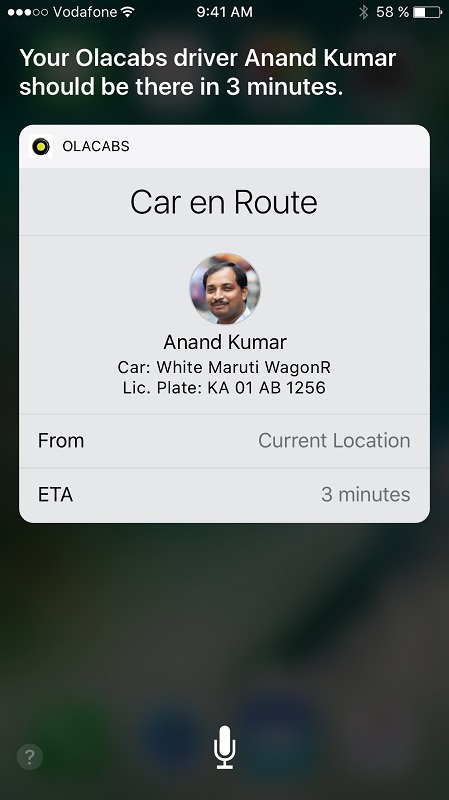 Ola has updated its iOS app which adds the ability for users to book a ride using Siri from their iPhone or iPad. Users will have to update their Apple devices to iOS 10 in order to use this feature.
iPhone and iPad users running iOS 10 will have to simply say, "Hey Siri, get me an Olacab" in order to book their next ride. The app will ask you to choose from  Micro, Mini, Prime and Lux rides. The update also offers users access to Ola directly from Apple Maps when searching for their destination. Finally, Ola has also launched a separate app for Apple Watch.
Ankit Bhati, Co-Founder and CTO, Ola, said,
Technology is at the core of all our solutions aimed at providing enhanced mobility to our customers. Integrating our app with iOS 10 is a step towards redefining customer experience. We are proud to be one of the early adopters of Sirikit and Mapkit in the world and we are confident that customers using Apple devices will benefit from this refreshed experience.