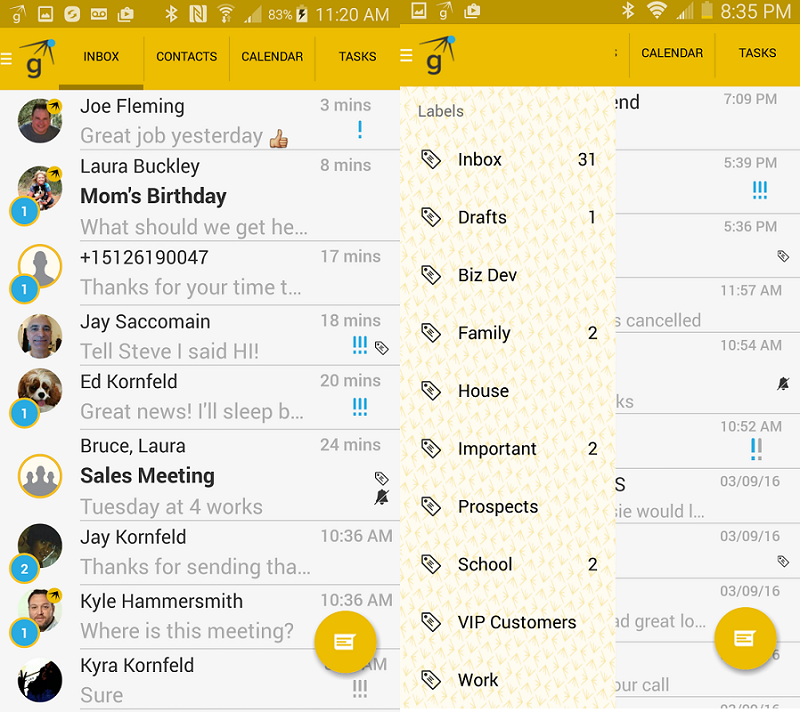 Gyst (Get your stuff done), a new texting app has been launched on Android that focuses on improving productivity. The app integrates texting, contacts, calendars and tasks.
Gyst allow users to organize and prioritize texts, send calendar availability and manage their to-do lists more simply. You can organize texts by topics, clients, projects, friends and family and find texts by label, priority, attachment and more. Thanks to the Calendar integration, the app saves you from going back and forth between apps thereby making managing calendar entries easy.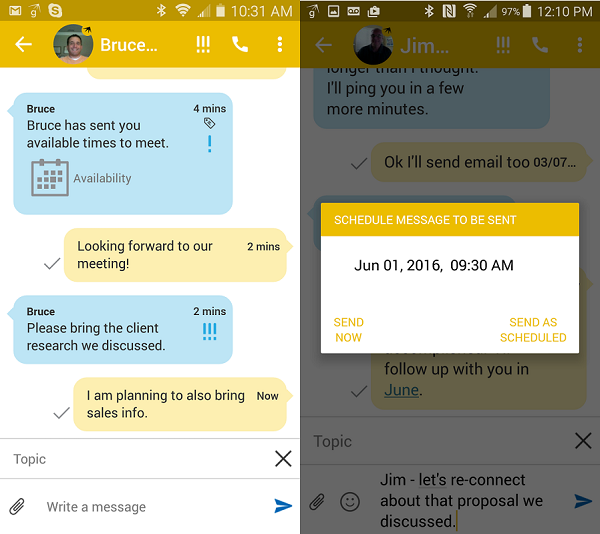 Gyst is free and Gyst Pro is available as an in-app upgrade for 99 cents per month. Gyst Pro offers some additional features like the ability to attach different types of files as the app also comes with Dropbox integration. users can even move older texts and attachments to the cloud. Finally, Gyst Pro enables you to send calendar times via text and book meetings faster.
Gyst is currently available only on Android and the iOS app is in works.
Play Link – Gyst