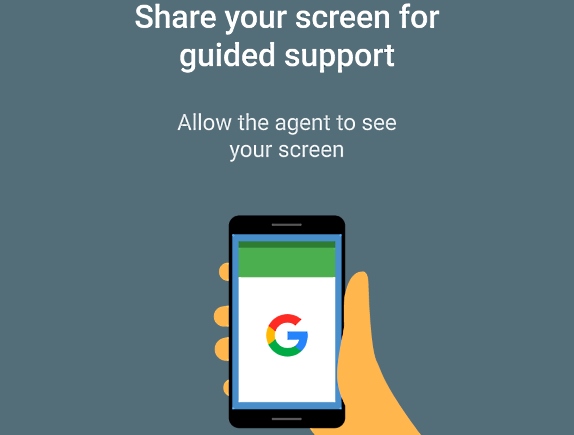 Google is reportedly building a live support app with screen-sharing for Nexus devices.
According to Android Police, Google might soon be adding a new Google Support feature to Nexus line-up, with which the Nexus device owners will be able to share their phone's screens directly with the Google support team for any issue.
The app is believed to be in dogfooding stage and has been named 'Google Support' for now, which might or might not change later, reports Android Police.
The Google Support app may allow you to share your screen with a support agent, and may be live audio or chat would also be included, however it is unclear as of now. Also, it is expected that agents will be able to control, draw on, or highlight the screen as well, but then again these are the speculations made by the report.
Well, we don't know how soon this can be seen in action or whether it will also be made available for all previous generation of Nexus devices as well. But what we would like to believe is that Google might debut this app or service alongside the launch of rumored HTC-made Nexus devices in September or October.
The idea of having Google Support onboard exclusively for Nexus devices goes well with what Sundar Pichai said at Code Conference 2016 earlier this month. Pichai in an interview had said that Google won't make its own Nexus phone, but it will be "more opinionated" about design to OEMs, and consumers will see more effort put in by the company in Nexus devices at the Android software level, which will differentiate the Nexus line-up with any other Android smartphone in the market.