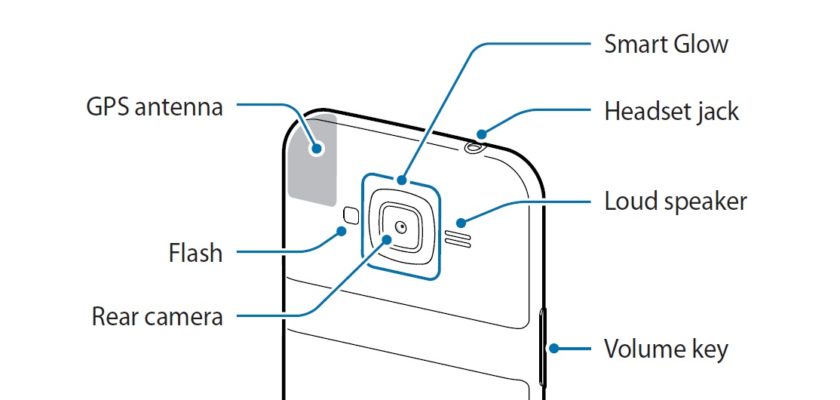 It looks like Samsung has some different plans for notifications LED. According to a leaked user manual, Samsung is working on a new feature called as SmartGlow that has a ring-type LED indicator on the back of Samsung phones.
The manual describes SmartGlow as "an alternative to the notification LED" that is situated on the back of the device around the camera lens. Smart Glow can be configured by users to display priority notifications of different colors, based on the type of notifications such as phone call, e-mail, text message etc. In addition, the ring unit can also be doubled as a flash when required. Users will be able to customize Smart Glow by assigning specific colors to certain contacts which would be a handy feature as you can know about the notifications even when the phone is rested facing down.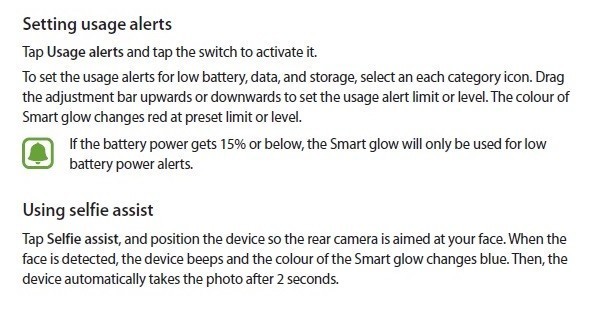 The light ring will also light up when the battery is low and it will work as a guide when taking selfies with the rear camera by turning blue when the user's face is in the field of view. It is speculated that Smart Glow feature might show up first on the Samsung Galaxy J2 (2016).