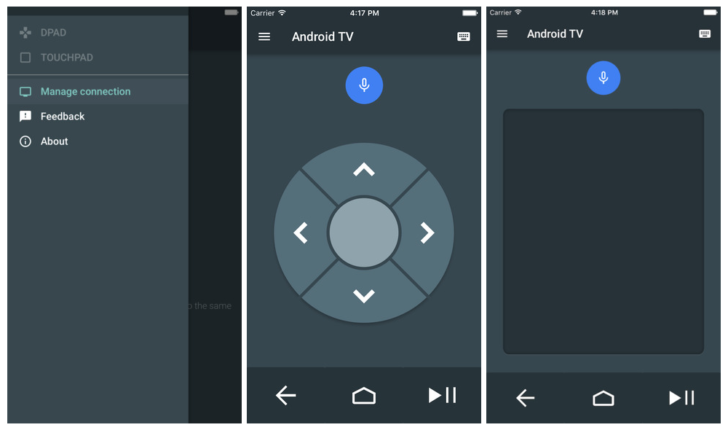 Google has just released a new remote app for Android TV on iOS so that users can use their iPads or iPhones to control the device.
It hasn't been a hasty release to put it kindly. The device was released two years ago, so the app was well overdue but late or not, it is a good thing to see that there is an option for iOS users to control their Android TV.
In terms of layout and functionality, the app remains identical to the one found on the Google Play Store for Android devices. All the users need to do is basically be on the same WiFi network as the Android TV in order to control it using the D-Pad or touchpad. Voice command inputs are also supported as well as a convenient play/pause button.
The app is already available on the iOS App Store free of cost. If you have tried it already, do let us know what you think of the app in the comments section below. If not, do get it and try it out for yourself.