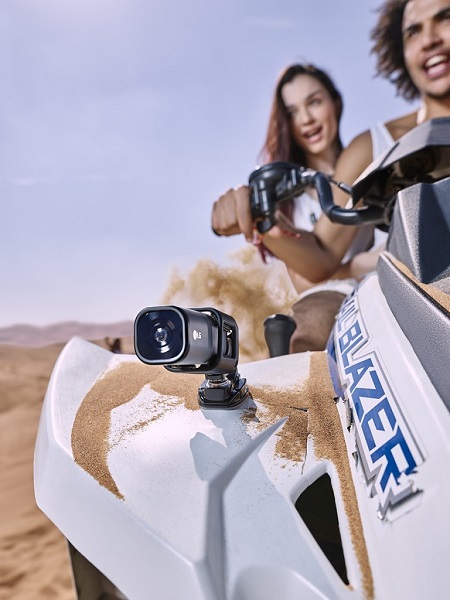 LG has introduced LG Action CAM which comes with built in 4G LTE connectivity. The camera allows users to stream directly to sites such as YouTube Live without a smartphone.
The 12.3-megapixel camera has a 150-degree wide angle lens. LG Action CAM will offer remote access functionality via 3G and LTE. Along with LTE, the camera also supports WiFi and Bluetooth. It even lets users download recorded images and videos on their paired smartphones. The camera is dust and water resistant and can be  immersed in up to one meter of water for up to 30 minutes. LG will launch a fully waterproof case later this year.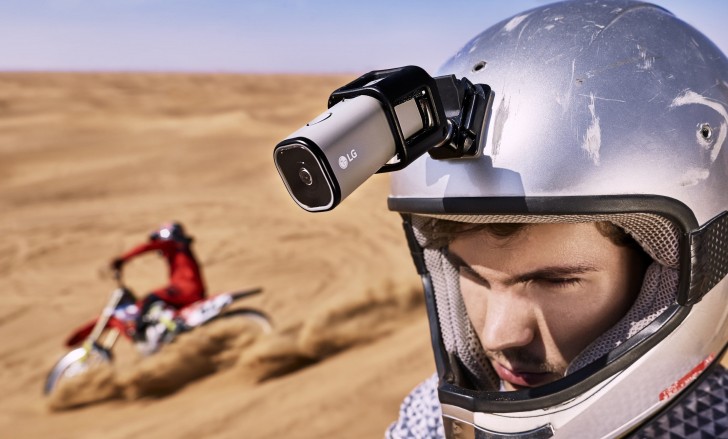 It even has GPS, an accelerometer, and a gyroscope. LG is claiming around four hours of full HD recording time to microSD storage and live streaming should be around two hours. LG says that a remote access feature will be available following a software update coming in July 2016.
Key Specifications of LG Action CAM LTE:
1/2.3-inch 12.3MP / 1.55 x 1.55㎛pixels
 LTE, 3G, Wi-Fi 802.11 b, g, n, USB Type-C 2.0, Bluetooth 4.1
Video Recording: UHD 30fps / FHD 60fps / HD 120fps
Video Live Streaming: HD 30fps
Memory: 2GB RAM, 4GB ROM (OS only), microSD (up to 2TB)
Dimensions: 35 x 35 x 77.9mm; Weight: 95g
1,400mAh battery
IP67, GPS, Accelerometer, Gyroscope
The LG Action Cam will launch in Korea this June. There is no word on pricing of the camera yet.