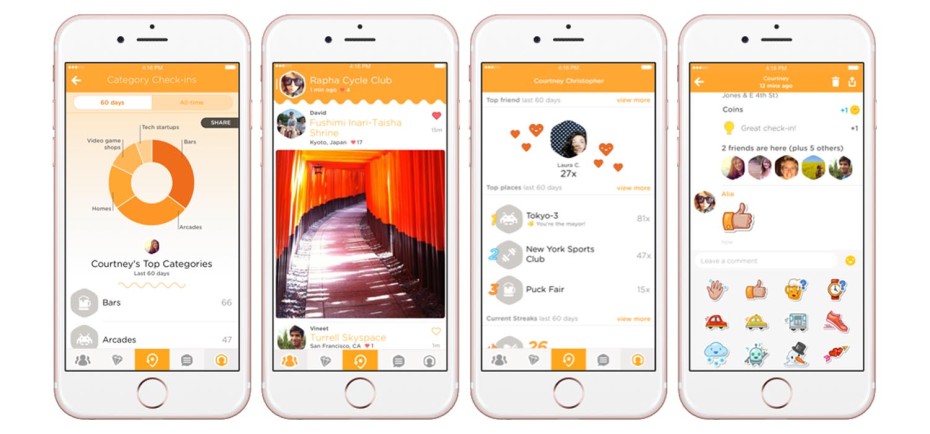 Foursquare has updated the Swarm App with new features. The update that bumps the app to version 4.0 gets revamped profiles and improved life-logging features.
First up, individual profiles now emphasizes your own check-in and show a circular chart of all the places you have been right at the top, followed by information like number of check-ins, photos, and number of friends. The chart at the top also shows you the check-ins by country. You can tap on any section of the chart to get more details. At the bottom of the revamped profiles, Swarm will offer up a unique fact about you.  Swarm shows full-screen images in the feed instead of thumbnails.
In addition, the app gets 'The Weekly Swarm' feature that shows what your friends have been upto for the past seven days and shows their check-ins. It also includes popular events, trending places, friends' trips, new and lost mayorships and stickers.
Two years ago, Foursquare announced that it is splitting the app in two by debuting Swarm. The original Foursquare app focused on check-ins and users earned special badges when checking in at certain locations or on specific dates. Swarm has received a number of updates and improvements since then. It has now reached 8 million daily check-ins.
The latest 4.0 update is available for Android and iOS.