Worldwide tablet market declined yet again in the fourth quarter of 2015 with 65.9 million units shipped, down 13.7% year over year, according to latest report from the International Data Corporation (IDC).This is the fifth straight quarter where tablets have reported a decrease year over year. In Q3, 2015 tablet shipment had declined by 12.6%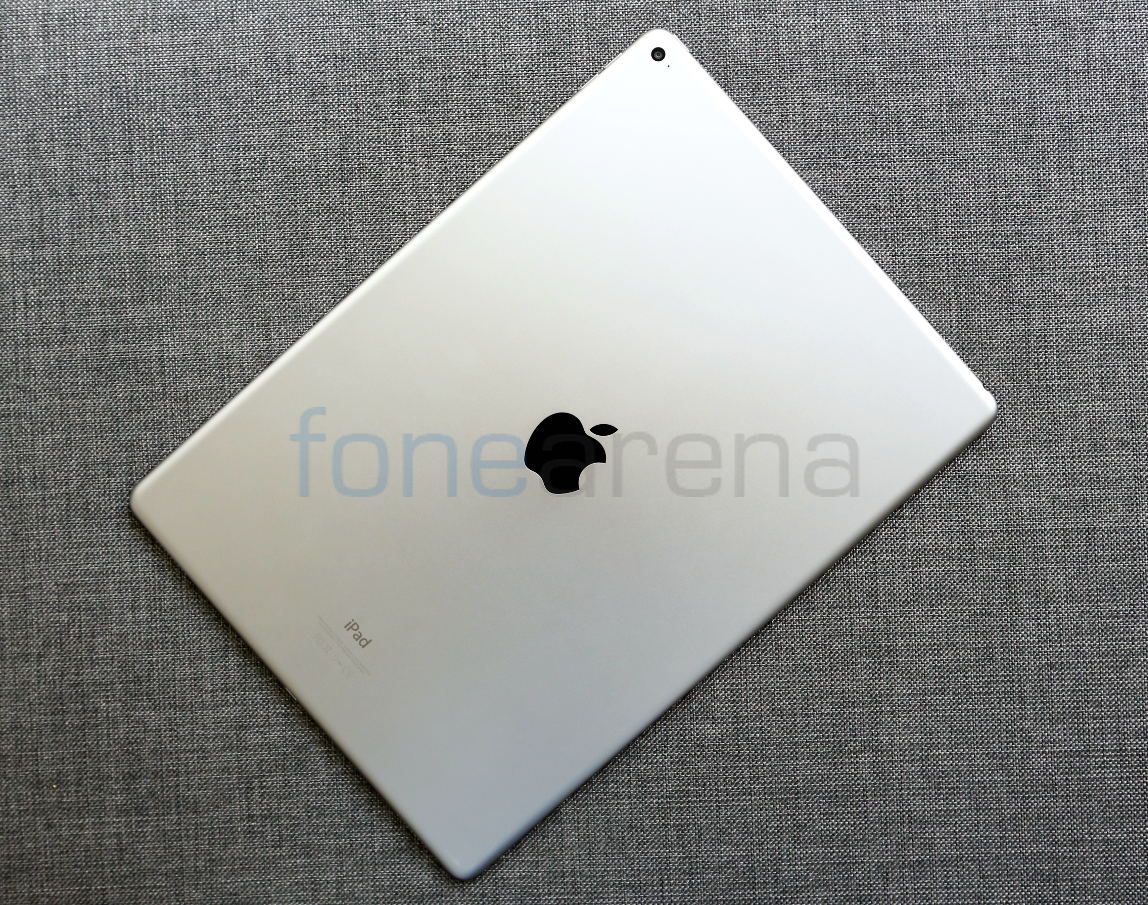 A total of 206.8 million tablets were shipped in 2015, down 10.1% from 230.1 million in the prior year. Although, there was a slowdown in the tablet market, shipments for detachable tablets reached an all-time high of 8.1 million devices. Detachable tablets have more than doubled their shipments since the fourth quarter of last year. Apple maintained lead in Q4 with 24.5% of market share and shipped 16.1 million tablets while Samsung followed with 13.7% and shipped 9 million tablets. Rival vendors like Huawei and Lenovo also continued to focus on the low end while also expanding outside their home country China.
Jitesh Ubrani, Senior Research Analyst with IDC's Worldwide Quarterly Mobile Device Trackers said
This quarter was unique as we had new detachables in the market from all three of the major platform players. Despite lukewarm reviews, the iPad Pro was the clear winner this season as it was the top selling detachable, surpassing notable entries from Microsoft and other PC vendors. It's also important to note that the transition towards detachable tablets has presented positive opportunities for both Apple and Microsoft. However, Google's recent foray into this space has been rather lackluster as the Android platform will require a lot more refinement to achieve any measurable success."
Giving insights about the top five vendors, the report stated that Apple topped with 24% market share and shipped 49.6 million units in 2015, while Samsung came in second with 16.2% market share and shipped 33.4 million units. Lenovo, Asus and Huawei reported 5.4%, 3.4% and 3.1% market share respectively.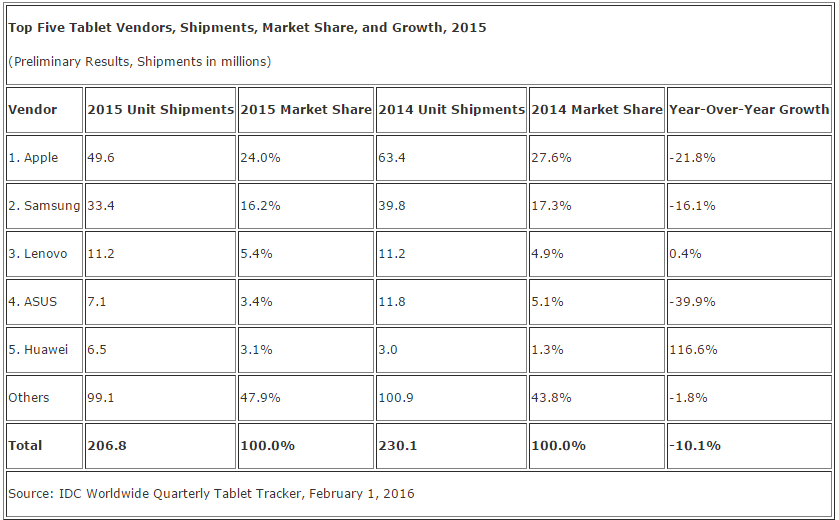 Jean Philippe Bouchard, Research Director, Tablets at IDC said
One of the biggest reasons why detachables are growing so fast is because end users are seeing those devices as PC replacements. We believe Apple sold just over two million iPad Pros while Microsoft sold around 1.6 million Surface devices, a majority of which were Surface Pro and not the more affordable Surface 3. With these results, it's clear that price is not the most important feature considered when acquiring a detachable – performance is.