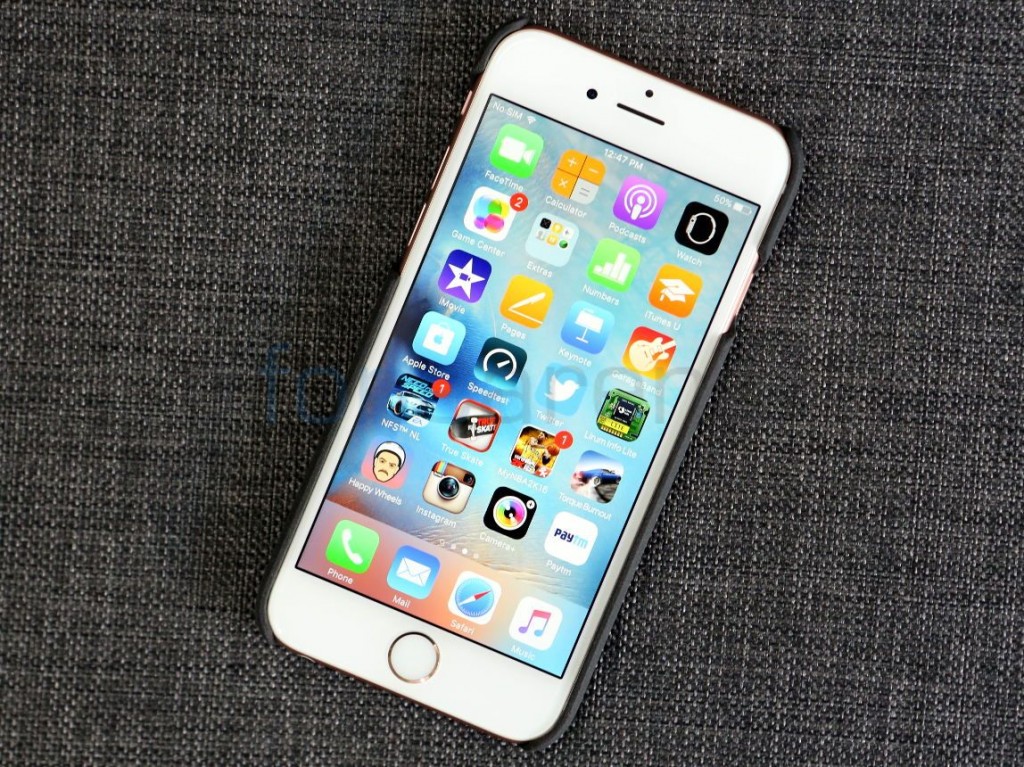 Like every year, AnTuTu has released a chart of the best performing smartphones of the year 2015. Now, with the release of AnTuTu 6.0, other platforms are also included and that is good because the Apple iPhone 6s and 6s Plus top the chart.
The Huawei Mate 8 and the Meizu PRO 5 come in at 2nd and 3rd positions respectively. The Huawei Mate 8 does have an advantage over the rest of its Android brethren as it is powered by a Kirin 950 processor from Huawei which is a next generation chipset that can be compared to the likes of the upcoming Snapdragon 820 processor. The Meizu PRO 5 uses a Samsung Exynos 7420 chipset but manages to out-perform both of Samsung's own flagship devices, the Galaxy Note5 and S6 edge+ that use the same processor as well.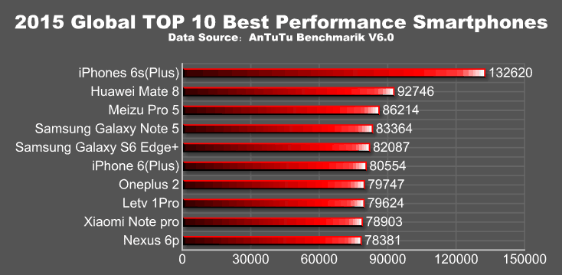 The Note5 and S6 edge+ come in at number 4 and 5 respectively followed by the previous generation iPhone 6 and 6 Plus at number 6. The rest of the list is occupied by smartphones powered by Qualcomm's Snapdragon 810 processor. The OnePlus 2, LeTV 1 Pro, Xiaomi Note Pro and Nexus 6P come in at 7th, 8th, 9th and 10th positions respectively.
2015 has been an interesting year in terms of processors and performance. The year didn't start off that well especially due to issues with the initial version of the Snapdragon 810. However, we got some really promising handsets in the latter half of the year and most of them have made it to the chart as well. 2016 looks as promising if not more so due to the advancements in terms of technology and we can be sure to expect even better performance from the upcoming devices as well.