Amazon has rolled out Amazon Underground app for Android that claims to offer users "$10,000 in apps, games and in-app items that are actually free".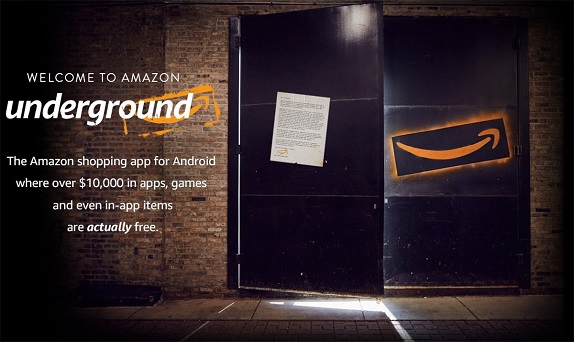 The Underground app collects and displays all the apps that are completely free without any hidden costs. This new program officially replaces the "Free App a Day" program. Amazon is offering users hundreds of paid apps and games for free, and they are even covering the cost of in-app purchases found in these titles. The company is doing this by using a new business model with app and game developers. It is paying app and game developers a certain amount on a per-minute-played basis in exchange for them waiving their normal in-app fees.
Apps like Star Wars Rebels: Recon Missions and Angry Birds Slingshot Stella are now totally free in Amazon Underground. Amazon currently lists over 470 games that are apart of this promotion on the Underground page. To download Amazon Underground to your device, you will need to visit amazon.com/underground on your phone. In the app, you'll be able to browse free apps that are would normally be paid.