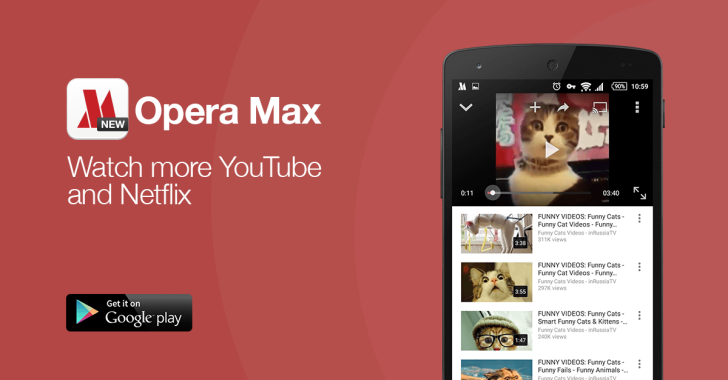 Opera Max is quite a useful tool for consumers who find themselves constantly running out of data on their phones. The application makes use of Opera's servers to compress web content and send it to users thus helping them save bandwidth in the process.
However, the application was unable to do the same for videos which actually is the highest consumer of bandwidth. The new update manages to solve that issue by allowing automatic data compression for videos on YouTube and Netflix. v
Users can select their own levels of compression and find what they feel is their sweet spot. The application can allow videos of say 10MB in size to be compress to about 3MB and while that will definitely reduce the quality, it is less than one thirds the original file size and will come in handy when you are on a tight data limit. It will also help users on weak connections as it reduces the buffering. Users who don't want to make use of the video data compression can choose to disable it altogether as well.
Currently there is only support for YouTube and Netflix but Opera do promise that they will roll out support for more video services in the near future. The update is already available for Android devices on the Google Play Store so go ahead and update it to the latest version or download it if you haven't done so already.