LinkedIn has redesigned its Pulse news app for Android and iOS by making it more personalized. The new Pulse app will now deliver the daily news based on the industry you work in, who you're connected to, and what you follow on LinkedIn.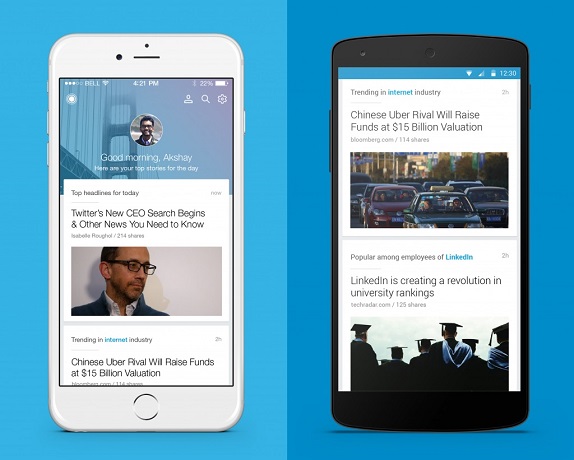 The app is getting a new card based interface that lets you quickly scan multiple content. It will no longer ask users to follow specific topics or publishers to get the news. After you log in to the app with your LinkedIn credentials, it will offer news based on your industry, your connections, and any other aspects such as what you choose to follow on the social network. Similar to many other apps, Pulse will learn from your habits and patterns as you explore it more. Swiping left on an article dismisses it from your feed, which helps Pulse learn what you are interested in while swiping on right saves an article to read later on. Users can also follow the author of an article they have liked.
LinkedIn also integrated features of the Newsle product it acquired last year to let you set up notifications in Pulse to be alerted every time a connection makes the news. The professional social network acquired Pulse news reader in 2013. Apple recently launched a News app for iPhone and iPad that puts all your news in one place in a customized news feed. Earlier today, it was reported that Twitter is working on Project Lightning tool that offers news about current events via photos and videos.
LinkedIn Pulse – Android and iOS