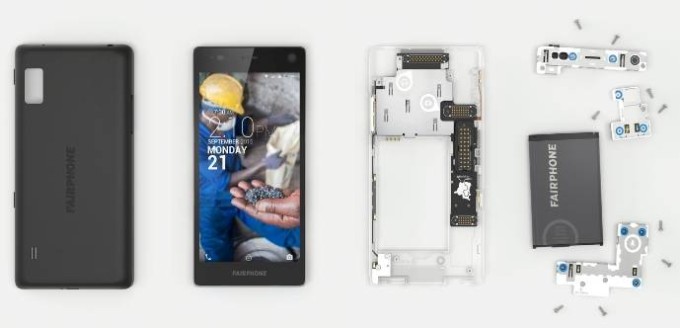 Modular phones and the use of ecologically friendly materials has increasingly been in focus with Project Ara being one of the first serious attempts at making modular phones a reality. But if Dutch company, Fairphone, has its way, they might just beat Google's project to the market. With the Fairphone 2, the company has a product that not only uses ethically sourced materials but is also easily repairable due to the modular nature of the construction.
Not only is the phone easy to disassemble, most parts just slot in or can be removed with a regular screwdriver. Components like the display that have traditionally been extremely hard to remove are held together just by clips. Specifications aren't really top of the line but should prove to be good enough for most users.
httpv://www.youtube.com/watch?v=6DW733G76BY
The Snapdragon 801 processor paired with 2GB of RAM still offer enough oomph to power through your usage requirements. The phone offers a 5inch HD display and has 4G LTE connectivity alongside a rear facing 8MP camera. There's also 32GB of built in storage that you can expand via a microSD card slot.
Specifications
Snapdragon 801 processor and 2GB RAM
32GB storage, microSD card
5inch Full HD display
Android 5.1 Lollipop
WiFi b/g/n/ac, 4G LTE
Dual SIM support
2,420mAh battery
The phone goes up for pre-order later this summer and will be priced at EUR 525. Fairphone plans to sell parts including the screen, camera, speaker and CPU that will be easily replaceable by users.
[Via – Fairphone]