Twitter has redesigned homepage of its web client with aim to lure non-Twitter users.It features topics that point to timelines of tweets from popular Twitter accounts and a prominent search bar that makes suggestions, as well as a way to login.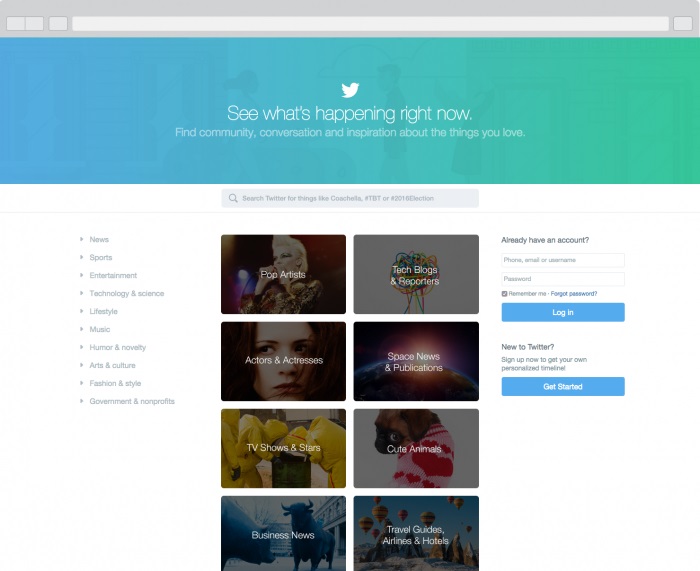 The new homepage shows curated content streams and this does not require users to sign in to Twitter. The content ranges from various sections like TV Shows and Stars, Cute Animals, Business news, Pop Artists and so on. Once you click one one of those topics, you'll see a stream of popular tweets within the category. The new homepage also includes a prominent search bar that suggests queries for popular trends and hashtags.
The redesigned page will allow you to check out real time news and conversations even if you do not plan on creating an account. Twitter had announced in November that 125 million users visit the Twitter homepage which is half of its actual user base. The micro blogging site said that the new Twitter.com is first coming to the U.S and will bring it to more users over time.