Google is expanding the availability of Inbox to more devices. The standalone email app from the company is now coming to iPad and Android tablets.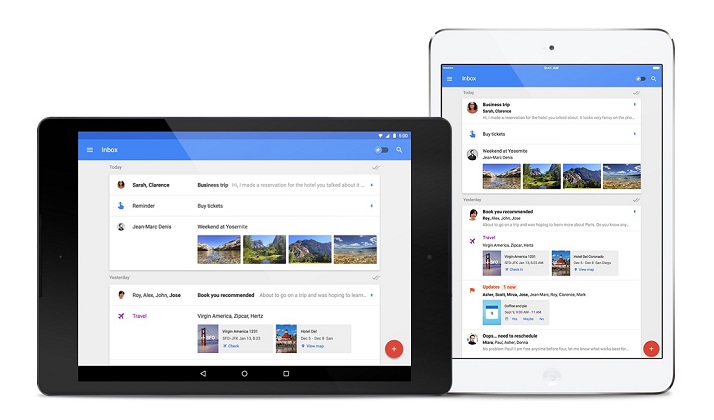 "It's always hard to know when it's time to share a new product, because there's always just a _few_ more things you want to do. Today we're happy to check off some of these to-dos for Inbox, making it easier to use on more devices and browsers."

posted Taylor Kourim, Software Engineer, on Gmail blog.
Launched in October last year, Inbox was available only on Android and iPhones. The email app which is not an alternative or replacement to Gmail has a feature called Bundles, which groups together similar messages. It also comes with "Highlights" feature which makes it easier to find important emails. In addition to being available on iPad and Android tablet, Inbox can now be accessed via Firefox,Safari and Chrome.
You can download Inbox for iPad from Apple App Store and for Android tablets from Google Play Store.