Twitter has launched a couple of major features that will be important for the service. The microblogging site has introduced group direct messaging and video sharing service.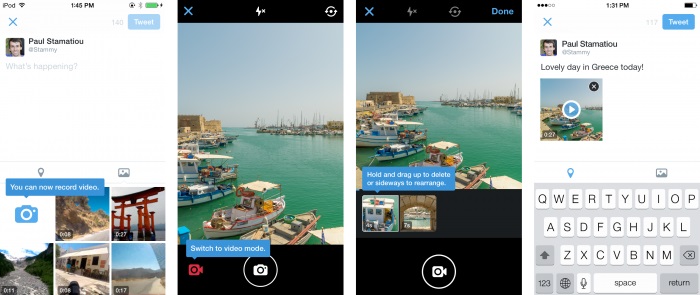 With Group direct messaging, you will be able to share private message to upto 20 people even if some of those followers do not follow you. Prior to this update, Twitter enabled users to start a private conversation only with one person at a time via direct message. Group DMs will work on Twitter's iPhone and Android apps as well as the Twitter.com web site and Tweetdeck, a social media dashboard owned by Twitter. It is unclear when third party Twitter apps like Tweetbot will be able to take advantage of group messaging.
In addition to the group direct messaging Twitter has also launched native video sharing and editing service. With the latest update users will be able to shoot edit and upload 30 second videos on Twitter app for Android and iPhone. These videos appear as thumbnails within your timeline and plays when tapped on. iPhone users will also be able to upload and edit videos from camera roll. Twitter says that feature will be coming to Android devices soon. Twitter already owns the popular 6 seconds video service Vine.
On one hand the group direct messaging service brings Twitter in line with Facebook Messenger and the video sharing service looks like a take on Instagram's video service. The latest addition of new feature is a move from Twitter to increase user engagement. Last week, Twitter introduced "While you were away feature" for iPhone users.