Nokia has finally launched HERE Maps for Android devices running 4.1 or higher. The news comes after Nokia made maps available on select Samsung Galaxy devices.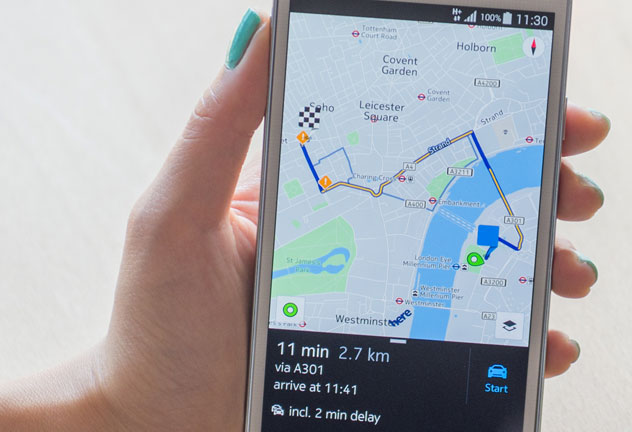 Prior to this launch, the beta HERE Maps APK was leaked last month. The app is still in beta and the company says that it runs best on devices with 1 GB of RAM or more, and a screen size between 4 and 6 inches. It must be noted that the app is not yet available on the Google Play Store and users will need to "side-load" the app on their devices from Nokia's website or by side-loading the app to the phone from a PC.
We've discovered that some 'cache cleaner' apps accidentally delete the navigation voices in the HERE app. We're very close to a fix, which will be released in the next weeks, but in the meantime we'd ask you not to use such apps if you want to use voice-guided turn-by-turn navigation."

posted Nokia in a blog.
Nokia HERE Maps includes turn-by-turn directions and points-of-interest, live traffic info and public transport maps and directions. One of key features of the HERE maps is that it allows users to download the map of entire region and use it when offline as in without a data connection.
You can download the beta HERE Maps from here.