Mozilla is developing a streaming stick similar to Google's Chromecast according to a report from GigaOm. The stick which will run on Firefox OS will allow users to stream videos and content.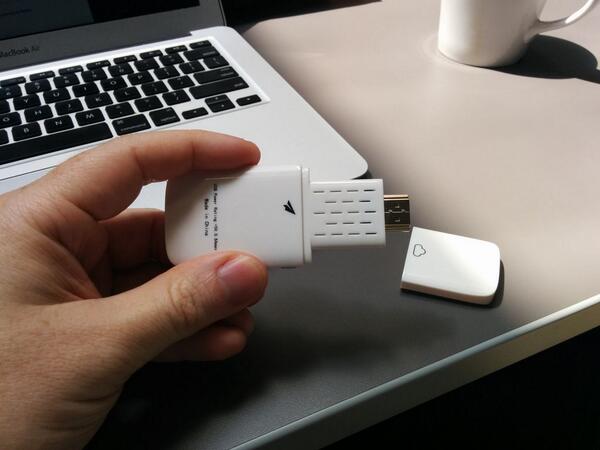 The stick was first spotted earlier this week, when Mozilla employee Christina Heilmann tweeted the above picture of a prototype version. The device which does not has a name as yet is touted to have the ability to run some Chromecast apps. Moving on the report also states that  developers will eventually be able to code apps for multiple platforms, including Windows Phone and Amazon's Fire phone.
"Firefox OS is an open platform freely available for any company to build on top of without restriction. This means companies can experiment with different form factors that run Firefox OS," a spokesperson said.
It is not clear if the hardware of the device will be made by Mozilla or any other company. GigaOm has also released a video of the Firefox streaming stick. In the video, the stick beams content from a Nexus 7 tablet to a TV. Details about the device are still scarce and no word on the price and availability.
Check out the video below to know more about the Firefox OS streaming stick
httpv://www.youtube.com/watch?v=VS0VUOfrycw
Source:GigaOm