Google has released and introduction video for Android Wear, its platform for wearable devices. The video posted on YouTube gives a peek about what the platform can do.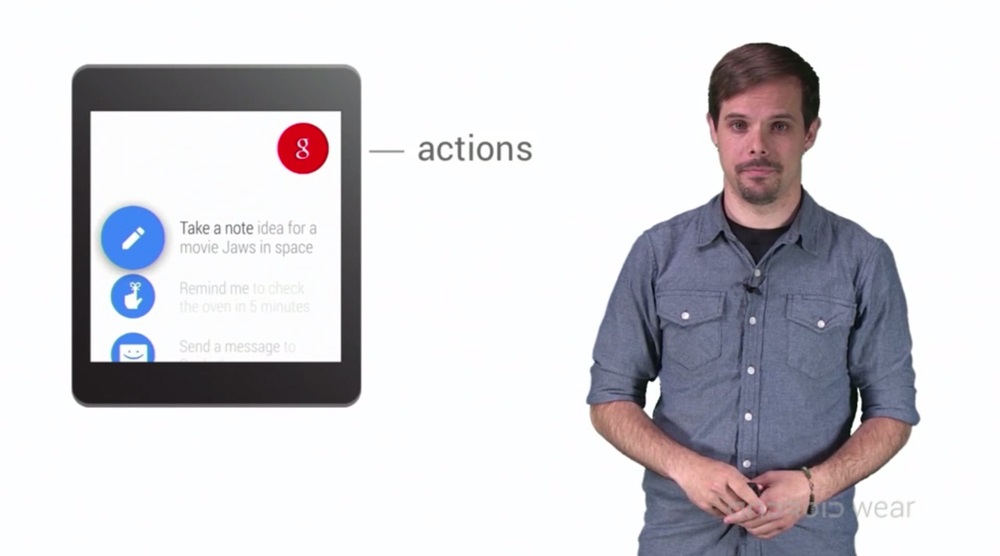 Google discusses Android Wear's voice-control capabilities and how notifications on a smartphone can be directed to a wearable device with minimal effort. In addition, long with notifications, devs can access and retrieve data from the smartphone to a device like a smartwatch and vice-versa. They can also access information from sensors in real-time, which urges more involved user experience.
Narrated by Timothy Jordan, a developer advocate at Google, the video goes on saying that the wearable devices take less time to access as compared to a smartphone. This essentially means that it takes a lot of time for a user to check a notification on their smartphone as they have to take it out of pocket and then unlock it, whereas it is easy to do the same with a wearable as it is always ready to access in front of you.
Google Wear devices will need to be able to receive voice commands via a microphone and hence "OK Google" will be the center point of all Android Wear devices. The smart wearable devices will also have the ability to communicate with the user. They will also display notifications from your phone automatically.
Google might give more details about Android Wear at the I/O developer conference next week.
Take a look at the video released by Google to know more about Android Wear
httpv://www.youtube.com/watch?v=Bl4Qne-RpcM