LinkedIn is following footsteps of Facebook and Twitter by giving its user profile a makeover. Now, premium account users on LinkedIn can add background images to their profile pages which is similar to Facebook's and Twitter's cover photo feature. Users can either upload their own image, or select from a gallery of header images provided by LinkedIn.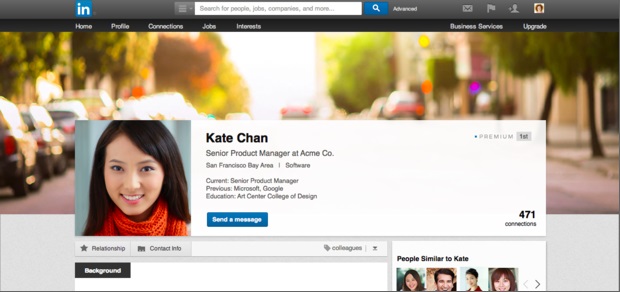 Currently only premium account holders will be able to facelift  their profile but in few months all members can do the same. Also, this is coming to only desktop user for now. Moving on, LinkedIn is offering profile optimization by use of suggested keywords to the premium users. They can now pick from a set of personalized keywords to add to their account.
Moreover, the  professional social network is offering a new Open Profile option that makes your profile"open" so that every LinkedIn member can see your full profile and reach out to you for free.
LinkedIn is also launching a new entry-level subscription dubbed as Premium Spotlight that will consist of all the above feature and costs $7.99 per month. With over 300 million members from across 200 countries, LinkedIn is the largest professional social network.