Google has leaked out a new screenshot of a Dialer app that is different from the current one on the existing Android KitKat. The company has tweeted the screenshot from its @Google Nexus Twitter account.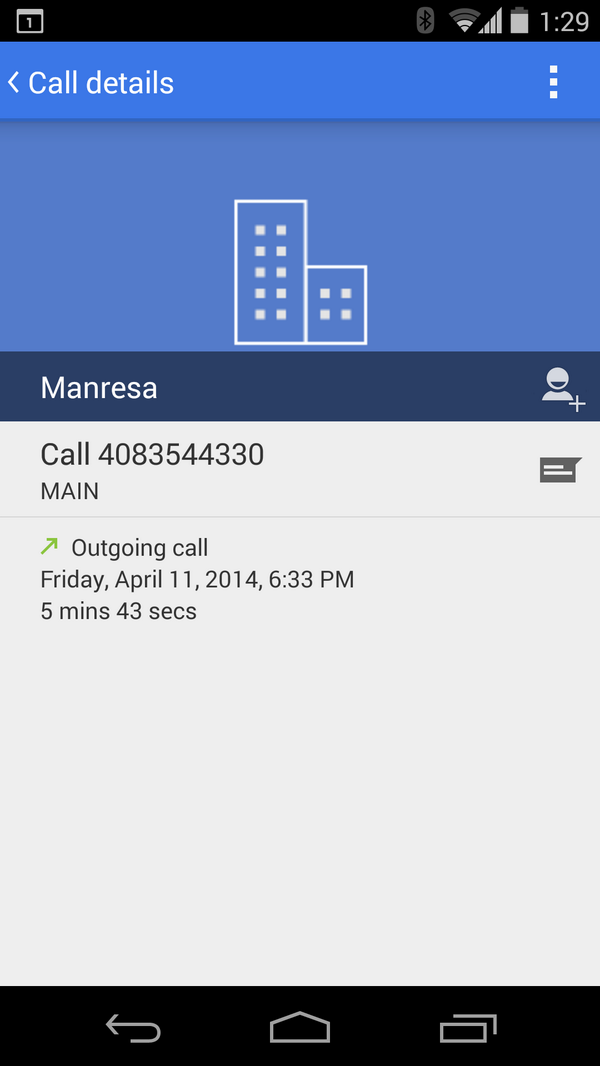 As per the screenshot, the Dialer app has a fresh new blue color scheme along with a new business icon. This is not a big change but is surely different from the current grey scheme on Android KitKat 4.4 devices. The leaked design in in sync to other leaks made by Google recently. Earlier this month, we saw leaked screenshots of a revamped Calendar app for Android which also boasts of a blue theme. At the same time Google also revealed more colourful redesign for Gmail app.
No information about when the update will strike is known as of yet. But, one can predict that Google has lot under its kitty before the Google I/O conference in June.