LinkedIn has announced that is has surpassed 300 million registered users from 200 countries across the globe. Out of these 300 million members, 67% actually comes from outside the United States. The professional social network touted that it has added more than 23 million members since December 31, 2013.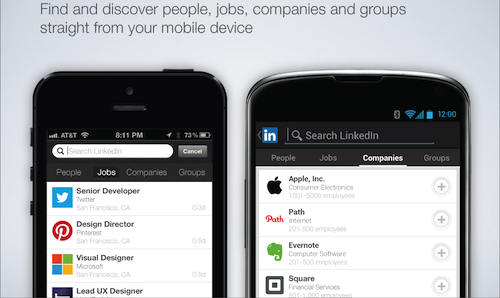 We know mobile is critical. Later this year, we are going to hit our mobile moment, where mobile accounts for more than 50 percent of all global traffic. Already, our members in dozens of locations including Costa Rica, Malaysia, Singapore, Sweden, United Arab Emirates and the United Kingdom, use LinkedIn more on their mobile devices than on their desktop computers
posted LinkedIn Senior Vice President Deep Nishar, in an official blog post.
However, it must be noted that these 300 million are registered users and not monthly active users. LinkedIn also revealed that on an average, 15 million profiles, 1.45 million jobs and 44,000 job applications are viewed every day via mobile. Like other popular social networks, LinkedIn is also focusing on mobile and is embracing a multi-app strategy.
It makes core mobile apps for professionals, special apps for recruiters, and specialized apps like its new SlideShare app for Android. The company has also partnered with handset makers like Apple, Nokia and Samsung and is working on adding more strategic partners. LinkedIn recently launched its operation in one of the most biggest markets, China with a Chinese website in beta. Last year, the company had announced in May that it has over 20 million users in India.