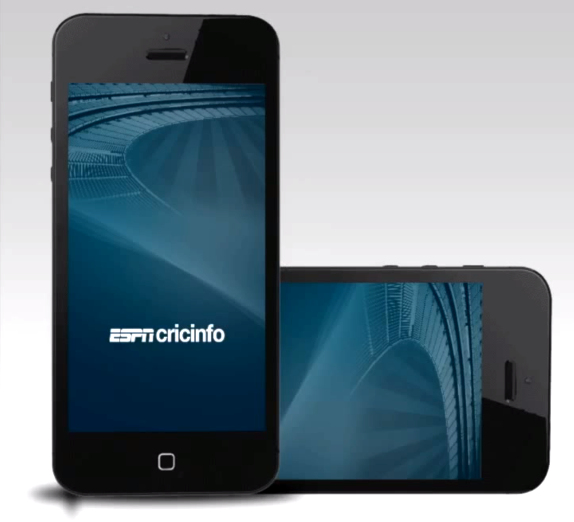 ESPNcricinfo has announced updates for its official iPhone and Android apps, just in time for the Champions Trophy. The updated iPhone app version 3.0 brings a new design, offers editorials, new, stats and more along with the live scores. It offers offers social sharing, offline access, Quiz, Glossary and lots more new features. The landscape mode would be added in future updates. The company says it records nearly 316 million page views and more than 507 million minutes of time spent on ESPNcricinfo each month across all mobile devices in India.
New features in ESPNcricinfo 3.0 for iPhone 
Comprehensive coverage of live score experience along with insightful editorial pieces and rich statistics
Mobile friendly crisp news
Social Integration to let you share through Facebook and Twitter.
ESPNcricinfo Conversations to read and post comments using your Facebook id.
Favourite them and access it offline later.
Snippets – Interesting facts and trivia around the sport.
Improved Scorecard experience with detailed coverage around every single match.
Quiz and Glossary section for both the aficionado and the novice.
Enhanced Search experience to know everything related to the game.
Better personal settings, increased performance and enhanced alerts.
Complete overhaul of the design and experience
Download  ESPNcricinfo for iPhone from the Apple iTunes Store for free. Update for the Android app would be available soon. An update with these new features for the Kindle Fire tablets, Windows Phone and Nokia Asha phones would be available later this year.