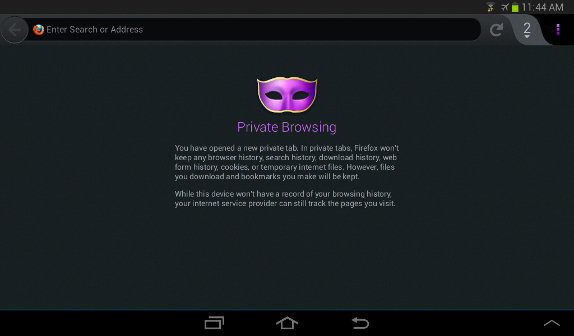 Firefox browser for Android has been updated to version 20. This version brings better private browsing and Per-tab private browsing lets you switch between private and standard tabs within the same browsing session. You can also without closing or changing your current browsing session. This version also brings support for Android devices with 384MB of RAM and QVGA displays. The Firefox for Android version 17 update last November brought support for devices with ARMv6 processors. 
New features in Firefox for Android version 20.0
Per-tab private browsing
Gingerbread and Honeycomb support for H.264/AAC/MP3 hardware decoders
Top Sites in about:home are now customizable
Quit menu item has been removed from Firefox versions running on ICS and higher to follow Android convention.
Use QuitNow add-on brings more control
System requirements have been lowered to 384MB of RAM and QVGA displays
Several Security fixes
Download Firefox for Android from the Google Play Store for free, if you have not downloaded it yet.