Home » Palm, Palm, USA
HP and Palm to unveil new devices during the CES 2011?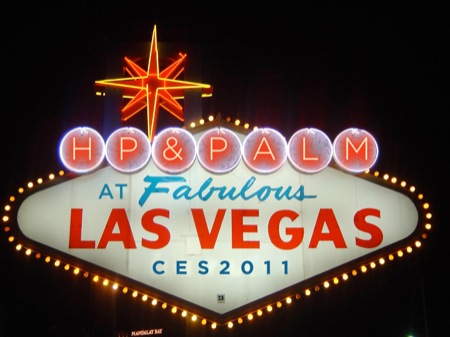 CES is one of the biggest annual electronic shows in the world, and it only happens in Las Vegas. As we know that HP is now the owner of Palm, so this year both giants will attend the CES 2011 in Las Vegas. Lets go back in the past, Palm officially unveiled the WebOS and the first WebOS powered phone Palm Pre during the CES 2009. And then during the CES 2010, Palm bring the Palm Pre Plus and Palm Pixi Plus. So what actually I am trying to say is that CES is Palm favorite event, and they love unveiling new toys during CES, so we can expect some new stuff from Palm and HP .Rumors has it that HP and Palm will bring the WebOS 2.0, as we saw the leaked screenshots of it a few day ago, so it could be possible, and I am sure that WebOS 2.0 will bring some new phones too. Also words are going around that HP and Palm will bring the WebOS powered tablet PalmPad in early 2011, which means that the unveiling of the PalmPad is possible. Well, I hope we will see some good stuff this year by HP and Palm during the CES 2011.
via PreCentral