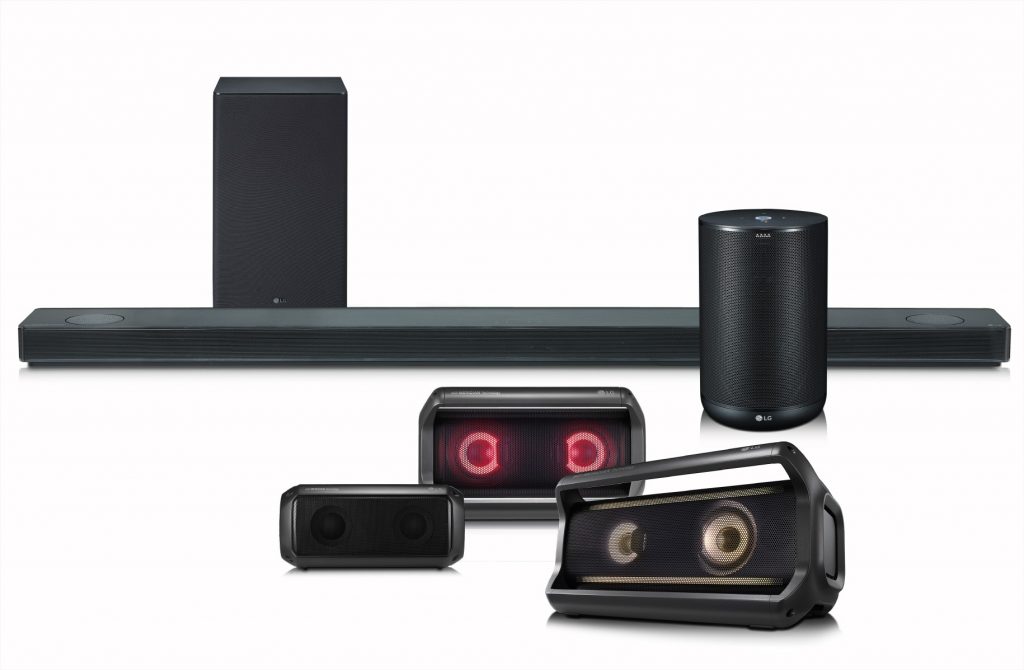 LG today announced that it would be introducing a wide-range of speakers with smart capabilities at the CES 2018 event. The company is partnering with Meridian Audio for advanced high-performing audio technology, and the company will also announce its first premium smart AI audio product, the LG ThinQ Speaker at the event.
The SK10Y soundbar is capable of delivering 550W of power output and supports 5.1.2 channels that also has support for Dolby Atmos technology. It is equipped with multiple speakers including a pair of powerful up firing speakers and it also lets users adjust the volume of the up firing speakers. The "Sound Objects" can be placed anywhere in a 3D space for an immersive sound from all directions.
Next in the list is the SK10Y speaker which the company is launching in partnership with Meridian Audio. The LG SK10Y is compatible with high-quality lossless audio files to recreate sound recorded in the studio perfectly, and the speaker is also capable of sound upconverting feature that boosts the quality of standard audio files to 24bit/192Hz. The speaker also connects to hubs, speakers, and other smart devices like Chromcast. It can also be accessed by simply saying "OK Google" to play your favorite song.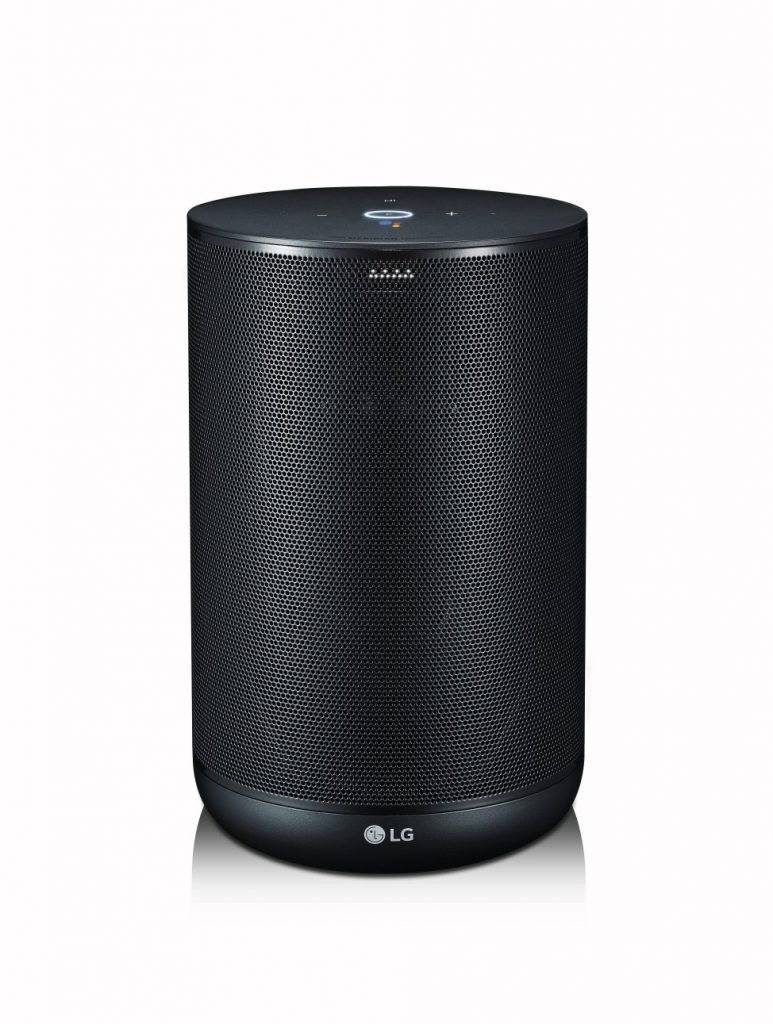 LG will also introduce portable PK series speakers which also supports Meridian Audio's advanced technologies and are also compatible with the Apt-X HD Bluetooth standard for streaming 24-bit music over a wireless connection. The standout among all the other launches will be the LG ThinQ Speaker which comes with Google Assistant built-in. LG has teamed up with Google to have assistant at your request while playing music.
The company will also be introducing party speakers will abilities like 1,800W output, DJ capabilities, karaoke modes and lights, yet have durable form factors. All the speakers will be displayed at the LG booth during CES 2018 event next month.
Seo Young-Jae, head of the convergence audio and video business division of LG's Home Entertainment Company said:
Sound technology has come a long way since LG introduced the first radio to Korean consumers almost 60 years ago. At this year's CES, I'm confident audiences will be impressed with the amount of technology we've introduced into our audio products without compromising on sound quality.