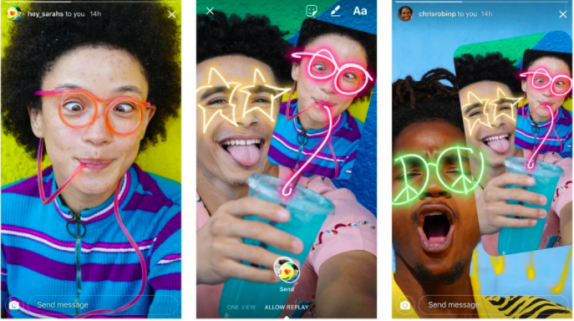 Instagram has rolled out yet another update that lets you edit and customize your friend's photos in direct with doodles and text. The company is calling this feature as 'Remix' where you can vandalize your friends' photos and send them back for fun conversations.
This feature is aimed at encouraging users to have more private conversations, and the process is fairly simple as well. Once your friend sends you a photo in private message, you can edit it with stickers and custom text and doodles, and then send it back to them within another photo of yourself.
You can also control replays by your friends by choosing between "one view" for the ones that you want your friends to see only once or "allow replay" which will let your friends have more time to view your message before sending the photo. While replying to the photo message sent by your friend, you can tap the camera icon at the bottom and capture a reply including stickers and more.
The updates are available for both Android and iOS with version number V24.