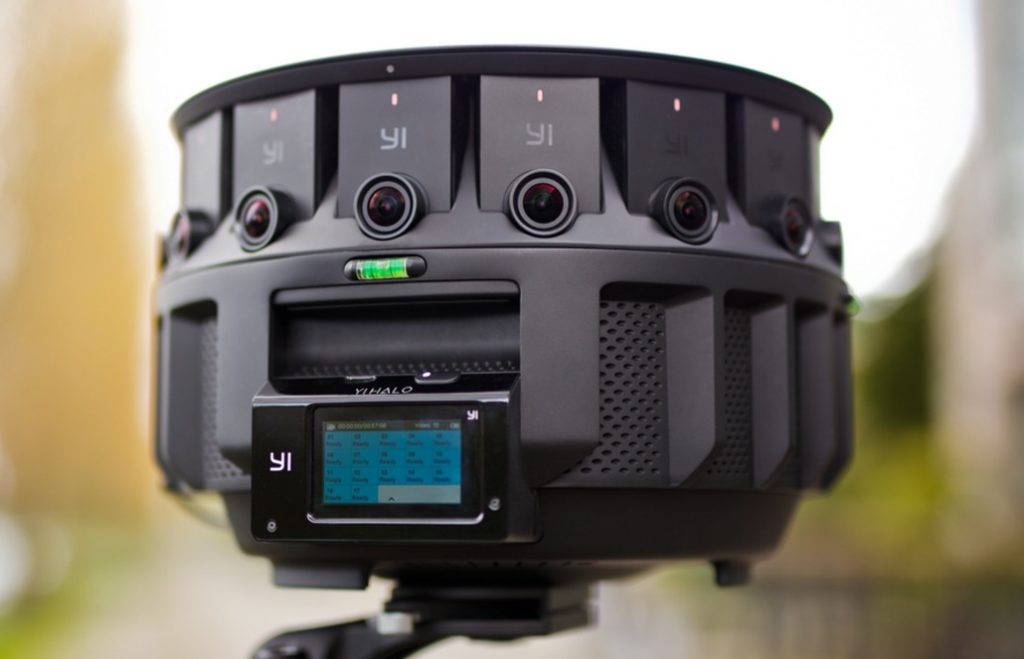 Google and Chinese imaging company Yi Technology have jointly announced Yi Halo", the virtual reality (VR) camera.  The Yi Halo is the second camera based on Jump, a VR technology product from Google for professional productions.
It has 17 4K action cameras, including one optimally-placed Up camera. The Yi Halo can capture 8K by 8K stereoscopic 360-degree VR footage at 30 frames per second (FPS), or 6K by 6K at 60 FPS. It weighs less than 8 pounds (3.5 kg approx.) and its internal battery lasts for 100 minutes. The Jump team partners with top camera manufacturers to build professional, high-quality VR cameras. Footage from those cameras runs through the Jump Assembler, which uses computer vision algorithms to create 3D 360 video.
There is an Android app that acts as a remote control and features a live preview tool, with the device also featuring a small screen with the status of each camera, battery life, and other stats.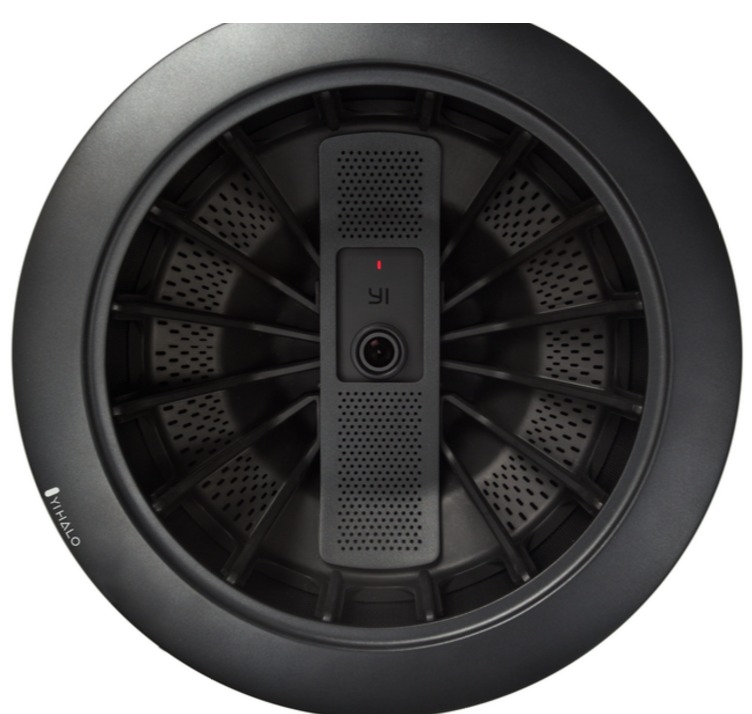 The Yi Halo is the second Jump camera from Google, after the GoPro Odyssey. The Yi Halo will go on sale starting this summer for $16,999, with units already available for select creators.