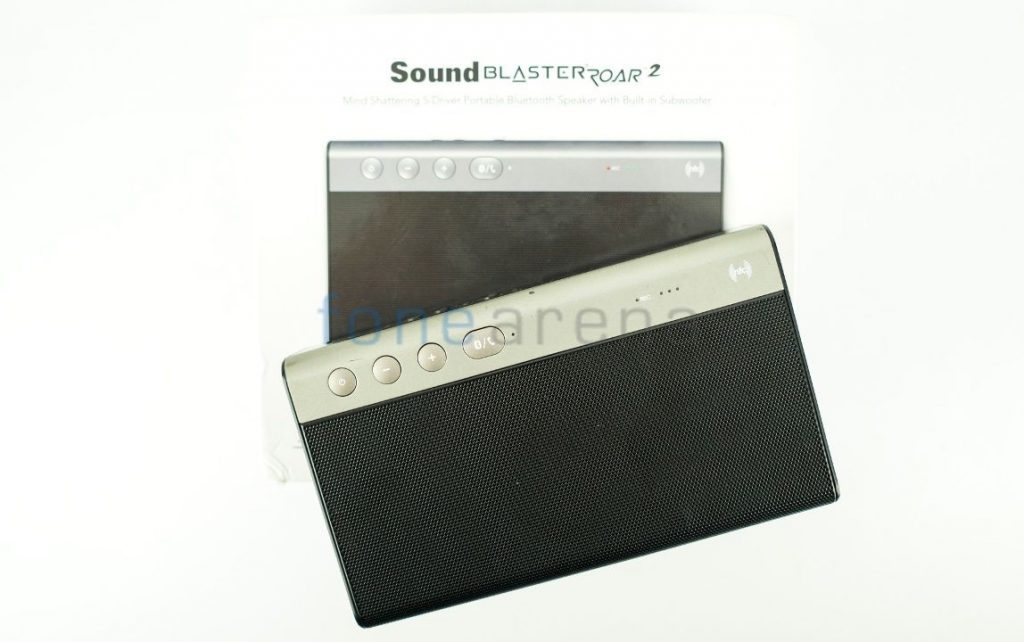 Creative launched its Sound Blaster Roar 2 speaker in the Indian market back in May for Rs. 16,999. Similar to its predecessor, this speaker also comes with 5 speaker driver, passive bass radiators, and an integrated voice recorder.
Moreover, the company has added a feature called 'Bedtime Mode', where the speaker reduces its volume gradually before shutting down automatically. Does this Bluetooth speaker packs as much as functionality as it can handle? Let's find it out now!
Box Content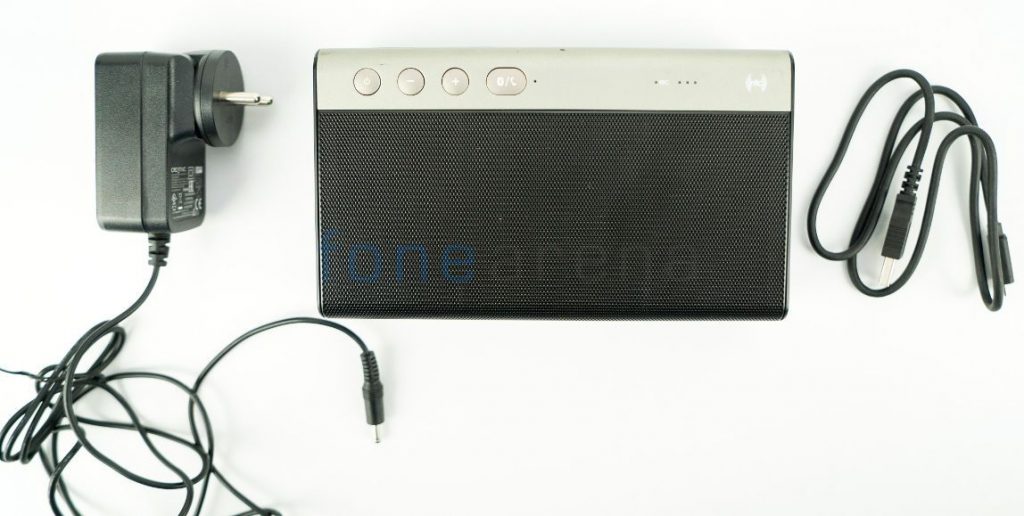 Sound Blaster Roar 2 speaker
Instruction manual
Charging adapter (15V-1.6A)
MicroUSB cable
Design and hardware
At first look, you can see some refinements (compared to Sound Blaster Roar) in the speaker making it sleeker, yet at the same time bit heavier, which makes it somewhat unsafe when dropped to the ground.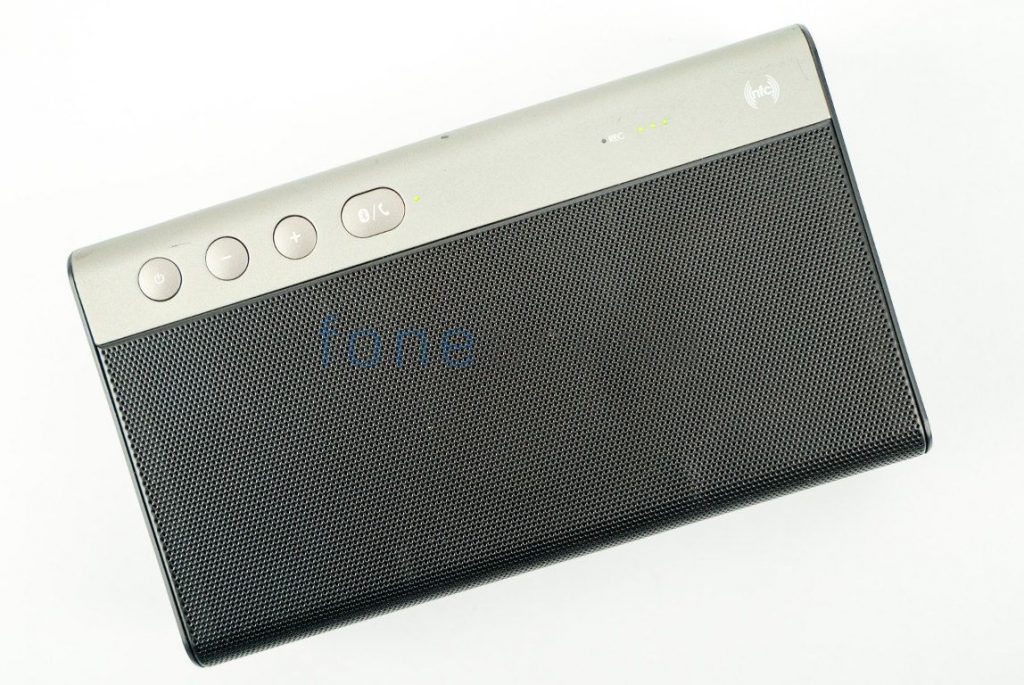 Speakers are arranged in a way that you can place it either flat on your table (360-degree audio) or else you can place it upright with drivers facing towards you (directional audio).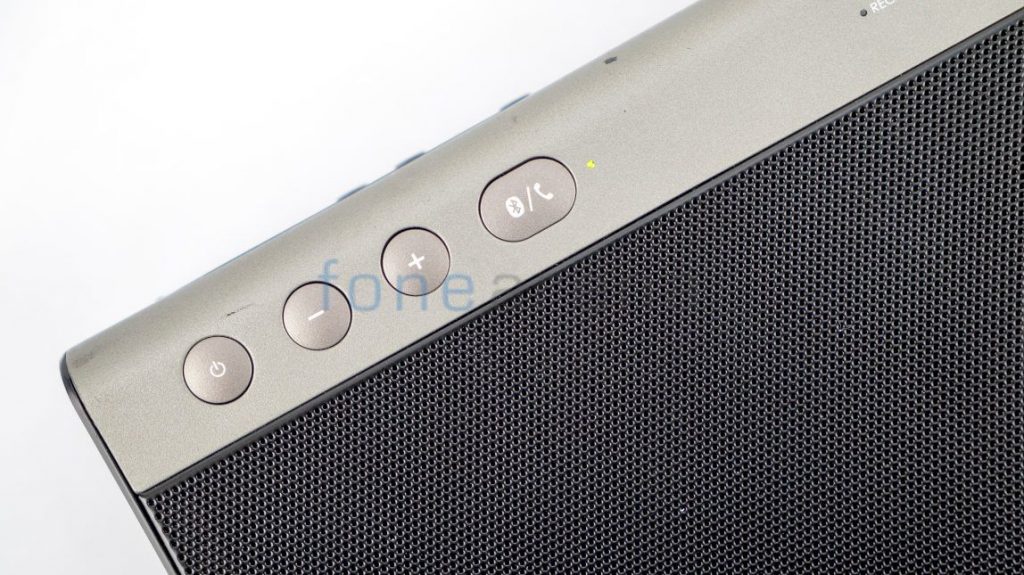 This low-key looking device has a grille cover on top with three drivers placed inside, along with speaker control button including power on/off, volume control and a multifunction button for Bluetooth pairing and calls.
You will find an NFC chip and a three LED battery level indicator on the opposite end. On the both sides, the speaker offers a neatly finished passive radiators with a Creative logo emblazoned on it. In fact, it comes with bi-amplified design, which dedicates an individual amp for both lows and high frequency.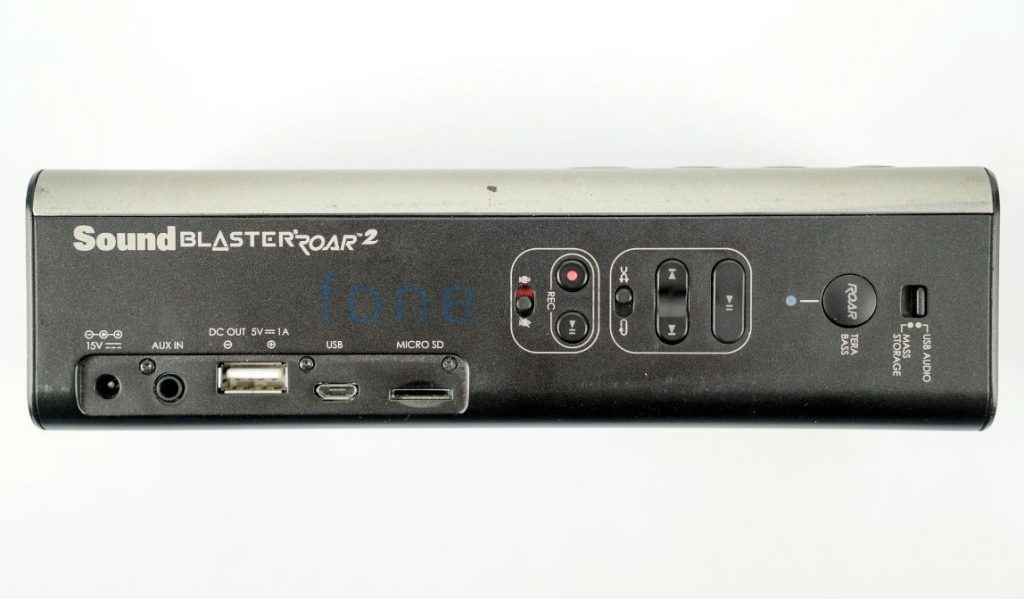 If you spin it another way around, you will find the ports and controls. Here you will find AUX in, DC out (USB 1.0A) for charging, a microUSB port, a microSD slot, recording controls, MP3 playback buttons, Roar/TeraBass button and USB Audio/Mass Storage mode switch. The buttons are responsive providing us with softened clicks and easy to understand for the first timers.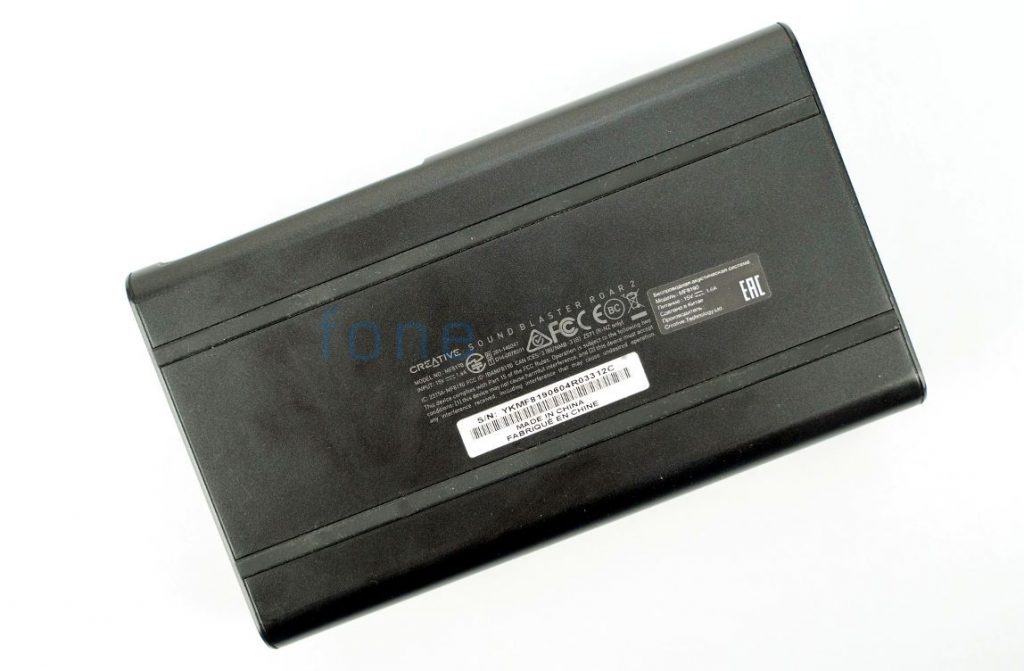 To put things balance, Creative has pasted two long rubber strip at the bottom of the speaker to maintain stability and control, ensuring that it doesn't slide around.
Sound and performance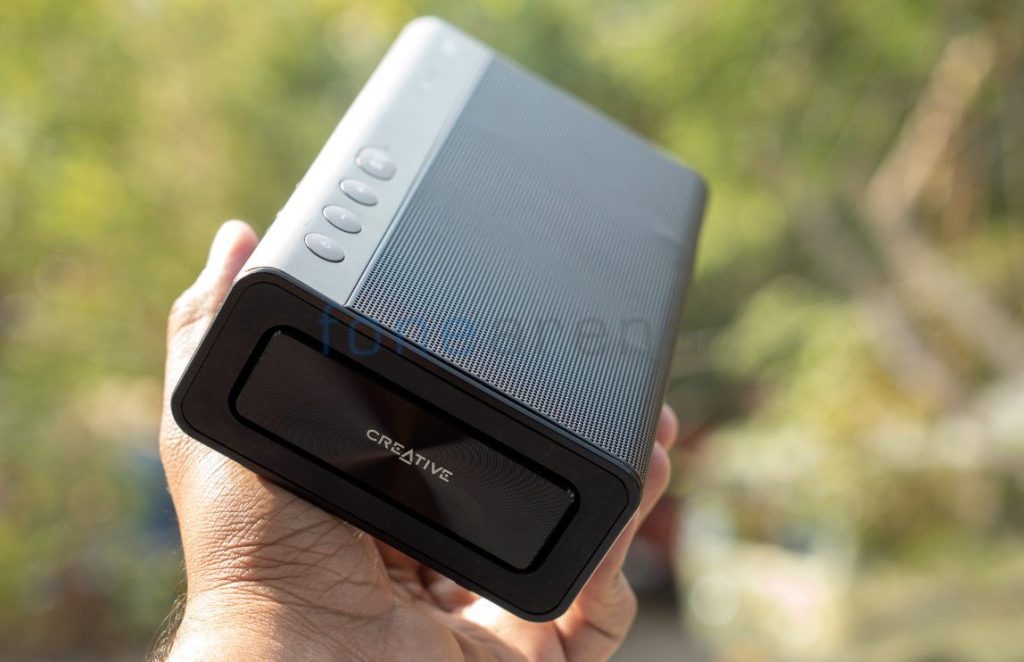 When it comes to audio quality, the Sound Blaster Roar 2 is absolutely stunning. We paired this speaker with OnePlus 3 & Xiaomi Mi4 and the result is good surround sound (positioning is critical in this case) with a minute loss of quality, which in fact should not bother you too much. The bi-amplified design helps in providing more accurate and balanced low mid, keeping voice loud and clear.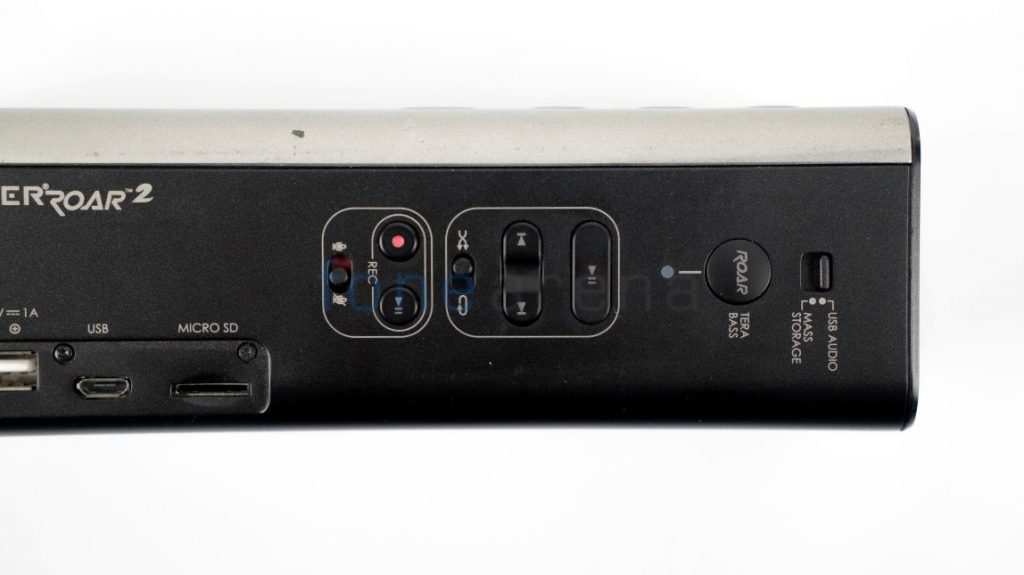 Talking about the Roar button, it performs two functions – Tera Bass and Roar Mode. You can turn on the Tera Bass feature with a single press, that will boost the bass during low volume playback and pressing again will activate 'Roar mode', that will increase the overall volume by tweaking its internal Equalizer. We didn't notice any distortion or cracking of sounds at higher volume.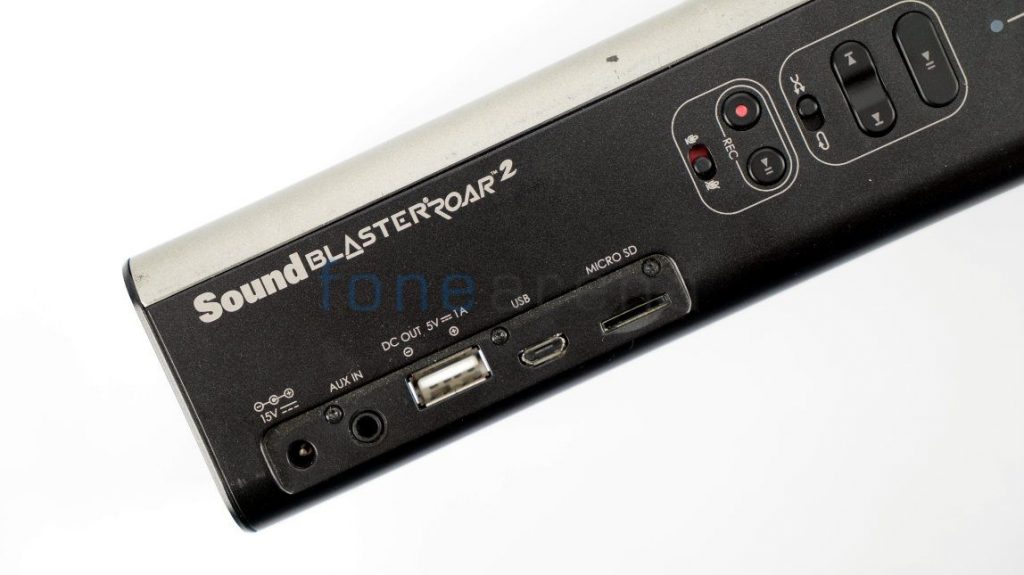 Apart from being a speaker, it also functions as an audio recorder, a speakerphone and an MP3 player with built-in MicroSD card slot. You can also use the SD card slot for bedtime mode, as it slowly fades the audio in half an hour if set. Unfortunately, it works only with the card reader and not with Bluetooth and AUX as well.
Battery
The Sound Blaster Roar 2 speaker do comes powered by an 6000mAh battery and also allows you to keep your mobile charged using its USB-A port. The battery life of this speaker is decent, as it offers just 6 to 7 hours of music playback on a single charge.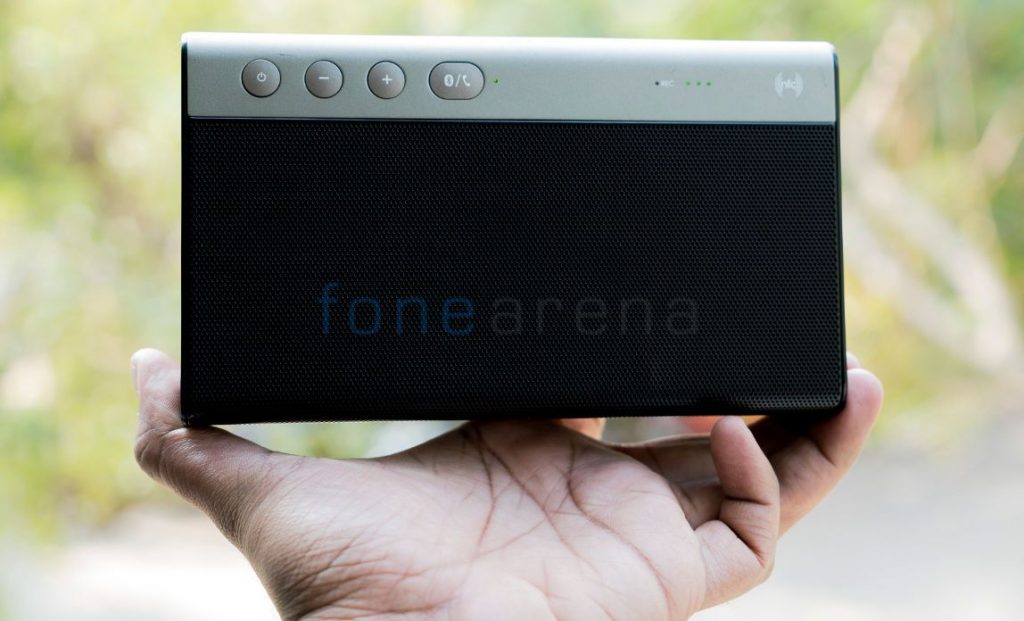 The main drawback is the AC plug adapter with 1.6A rating, as it takes around solid 2.5 to 3 hours to charge the speaker from zero to full. The relief here is that you can use microUSB port for charging when on the go as many would have got a charger and cable handy already.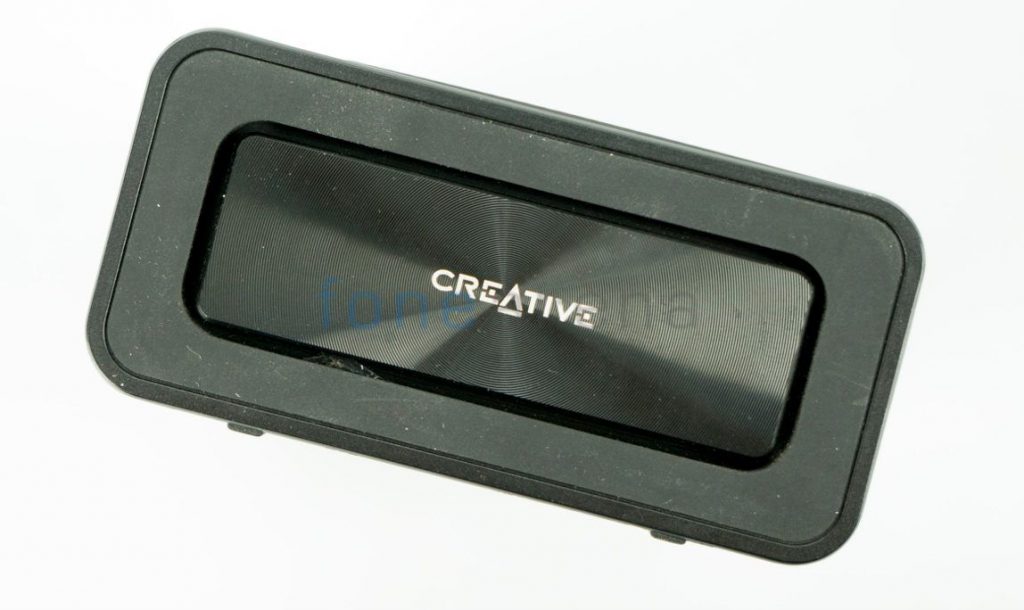 Overall, the battery life in this speaker is not jaw-dropping, still is decent for the audio quality you get in return.
Conclusion
To put it simply, Sound Blaster Roar 2 keeps the best from the past along with some clinical improvement. The Blaster Roar 2 speaker does so much work for its size and ticks all the boxes for a right reason. And don't forget, it has plenty of bass inside.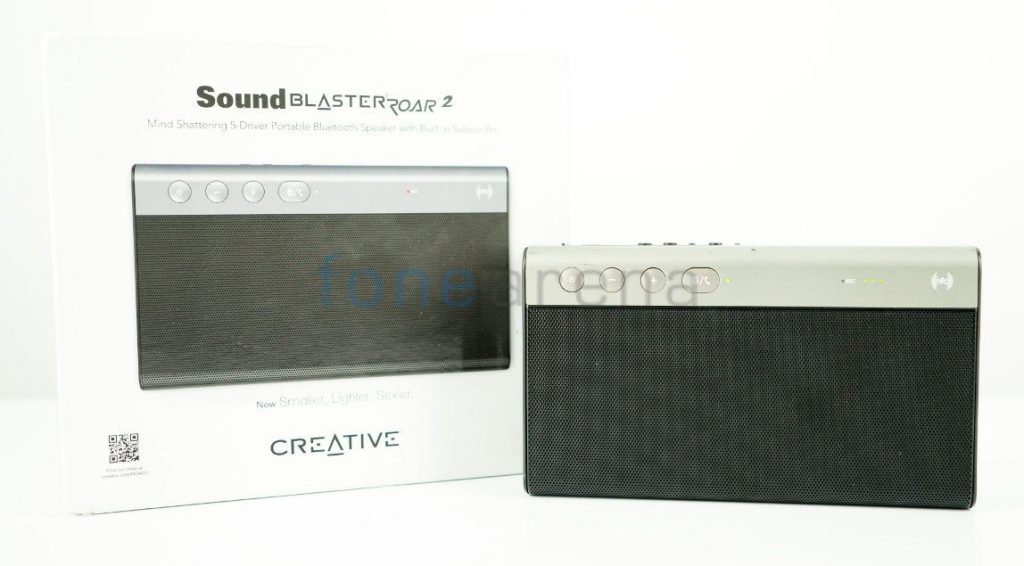 If you are a bass fan and looking out for a Bluetooth speaker with solid cash of Rs. 20,000 in your hand, then this is your best bet. It is available through stores and is also available from Amazon India at Rs, 16,957.
Pros
Amazing Bass
Value for money
Good build quality
Lot of connectivity options
Cons