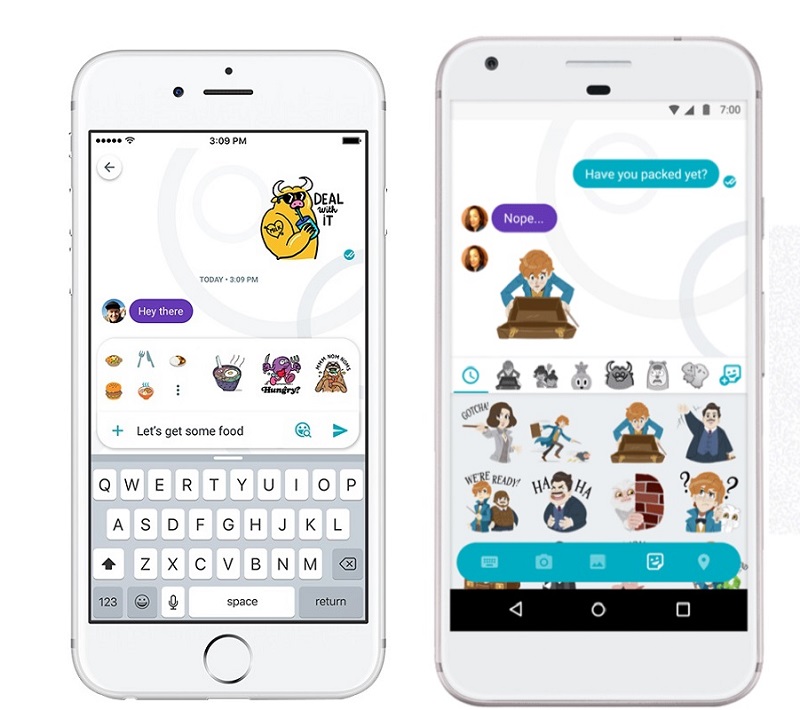 Google is making Allo even smarter with new updates that brings emoji suggestions, new chat themes and more. 
First up, Allo will now suggest emojis and stickers in real time. A new Smart Smiley button will recommend the perfect emoji or sticker based on the topic and sentiment of the conversation. Users need to tap the Smart Smiley button while they are typing a message and Allo will suggest relevant emojis and stickers to help finish the thought. Smart Smiley is currently available only in English and Google says it will eventually come to more languages.
Along with emoji predictions, Allo is also getting sticker packs from the upcoming movie "Fantastic Beasts and Where to Find Them". A new feature lets you discover new sticker packs. When a friend sends you a sticker from a pack you don't have yet, you can tap on that sticker to quickly download the pack.
Finally, Allo is also getting new themes which essentially add backgrounds to your chats.  We are beginning to roll out these new features today, and they will be available worldwide over the next few days. Smart Smiley will be available in English to start with and will come to more languages over time.
Google has started to roll out all the aforementioned features and they will be available worldwide over the next few days.