Earlier today, Facebook updated Messenger with a couple if customization options. Now, the Messenger app is also getting the Photo Magic feature that was being tested in November this year.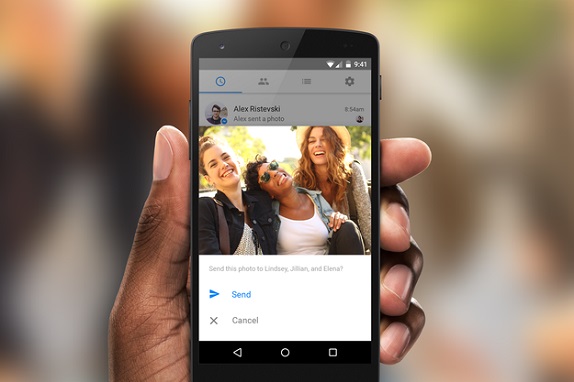 Photo Magic is a new facial recognition feature that scans your newly taken photos and notifies you with an option to send them to friends who are in the photos. The feature is available to everyone globally except Canada and EU. You can turn this feature on or off at anytime as well as control if you are recognized in your friends' photos in the timeline and tagging section of your Facebook settings. After you have taken a photo, Photo Magic will send you a reminder to share the photo with the your friends using the facial recognition technology. You can either choose to send it or just tap cancel if you don't want to send.
Facebook said that more than 9.5 billion photos are sent each month via Messenger app who has over 700 million monthly users. Earlier this week, Facebook killed its photo syncing feature and started asking users to download the standalone Moments app.