Facebook has yet again tweaked its News Feed algorithm in order to serve only the important viral stories. The latest update to the News Feed will help users to leave out certain viral posts that are not relevant.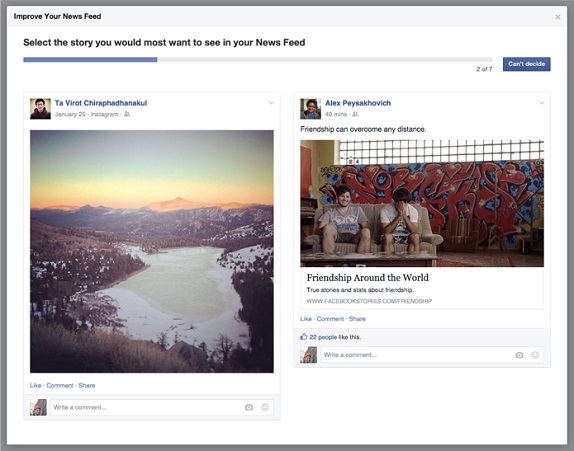 "It's hard to predict when or why posts go viral. Sometimes this happens because lots of people are really interested in seeing that particular post. However, sometimes a post goes viral and many people tell us that they weren't interested in seeing it, despite lots of people liking, sharing and commenting on it"

posted Facebook in a company post.
The social network says that it is it will determine that based on answers to the News Feed preference surveys it puts to tens of thousands of people daily. Facebook issues thousands of users surveys to see how they are liking their News Feed content and it's going to start using that feedback to affect its rankings. With the latest update, Facebook will take into account at the time of ranking, what a number of people would prefer to see other posts more than that particular viral post. That viral post might show up lower in people's feeds in the future, since it might not actually be interesting to people.
The social network points out that the change could particularly affect stories about hoaxes, which are often shared a lot and have received a lot of comments. In April, Facebook changed its algorithm to make your News Feed more friendlier.